PETRIN HILL, Presentation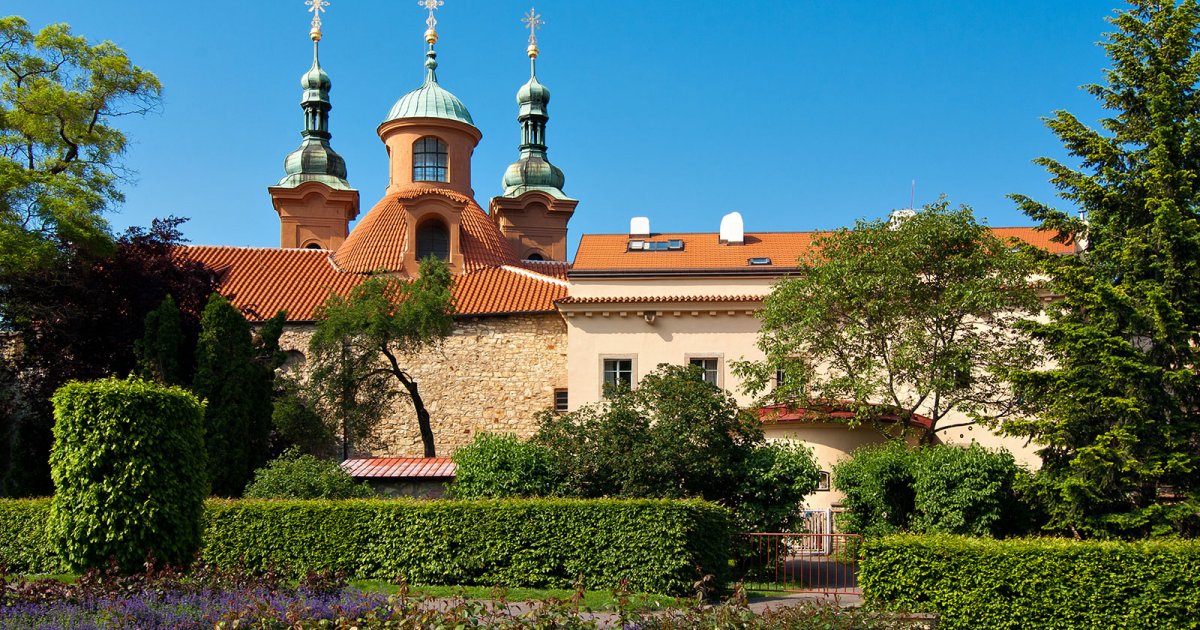 Audio File length: 2.40

Language: English / USA
Hi, my name's Marcy, and I'm your personal guide. Along with MyWoWo, I'd like to welcome you to one of the wonders of the world: Petrin Hill.
Petrin Hill is a large public park along the left bank of the Vltava, in the heart of Prague. The name, which may derive from the Latin petrus, meaning rock, has been in use since the 17th century; before that, the hill was known as Laurenzberg, after the ancient Chapel of Saint Lawrence.
The park was created by combining the vegetable gardens of the monasteries with the gardens of the local aristocrats, which over the centuries took the place of the thick forest that once stretched right down to the banks of the river.
At the foot of the hill is the memorial to the victims of Communism, built in 2002, an installation combining architecture and sculpture, designed by the artist Olbram Zoubek. As you walk up the steps, you will encounter seven human figures that appear increasingly corroded and decayed, symbolizing the worsening of conditions brought about by the Communist regime.
The border with the Malá Strana district is marked by the so-called "Hunger Wall", a fortification 1178 meters long and about eight meters high that Charles IV had built in the mid-14th century. The wall was thus named because the king ordered that the destitute and hungry of the city be employed to build it.
Among the gardens you'll find on the way up, the most popular with visitors is the Rose Garden.
At the top of the hill is the Church of Saint Lawrence, of medieval origin but now of Baroque appearance, and most strikingly, the iron trestle tower built for the Jubilee Exhibition in 1891, a distinguishing feature of the Prague skyline. You'll also find a smaller-scale, sixty-meter-high reproduction of the Eiffel Tower in Paris.
Inside is a scene depicting the Swedish attack on Prague in 1648, and an entertaining maze of warped mirrors, a very popular attraction. The best way to reach it is with the funicular, also built on the occasion of the Jubilee Exhibition, which offers breath-taking views, especially at night.
Before I go, an interesting fact: the first written references to Petrin Hill date back to a bloody event in 1108: the beheading of all the members of the Vršovec dynasty, including the women and children.