CHURCH OF OUR LADY OF THE SNOWS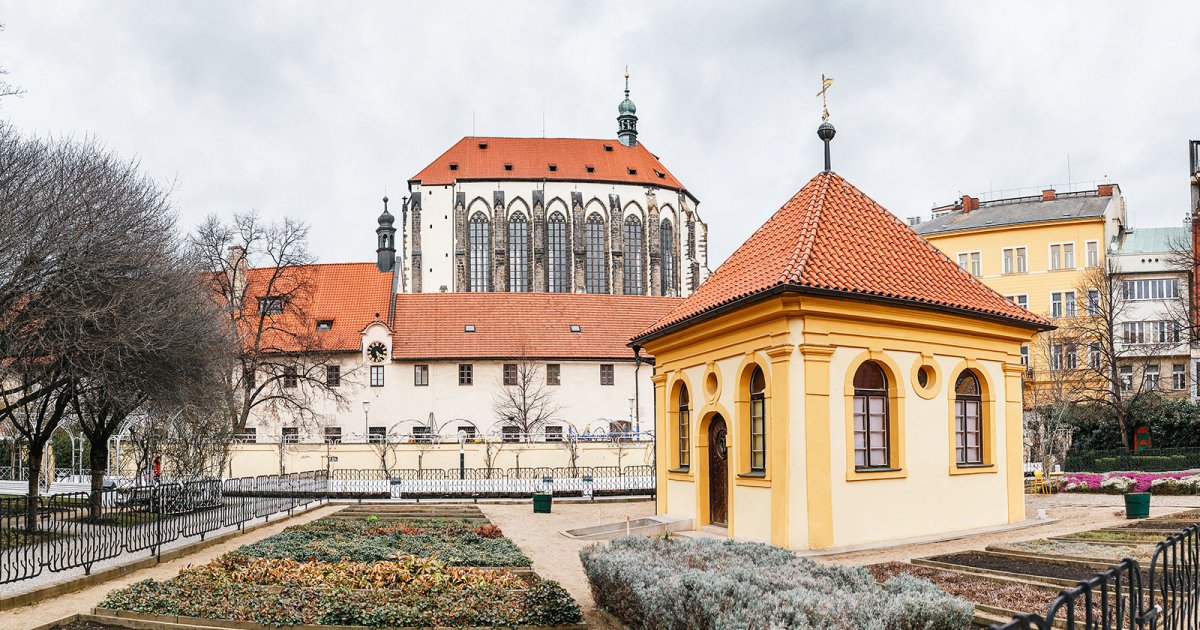 Audio File length: 2.39

Language: English / USA
Tucked away behind the façades of Wenceslas Square is one of the most interesting, surprising churches in Prague: the Church of Our Lady of the Snows. Since it can be reached only by walking through a series of delightful covered passageways, the "apparition" is all the more surprising. Originally designed in the 14th century, Our Lady of the Snows was supposed to be one of the largest churches in the city, but only the choir was actually completed, closed off by a simple façade.
The interior is truly impressive, with the Baroque high altar contrasting with the towering shapes of the Gothic architecture.
On the site of the centuries-old graveyard, some splendid gardens have been created, planted with fruit trees, offering a peaceful little haven in the heart of the Old Town.