ALEXANDERPLATZ, Alexanderplatz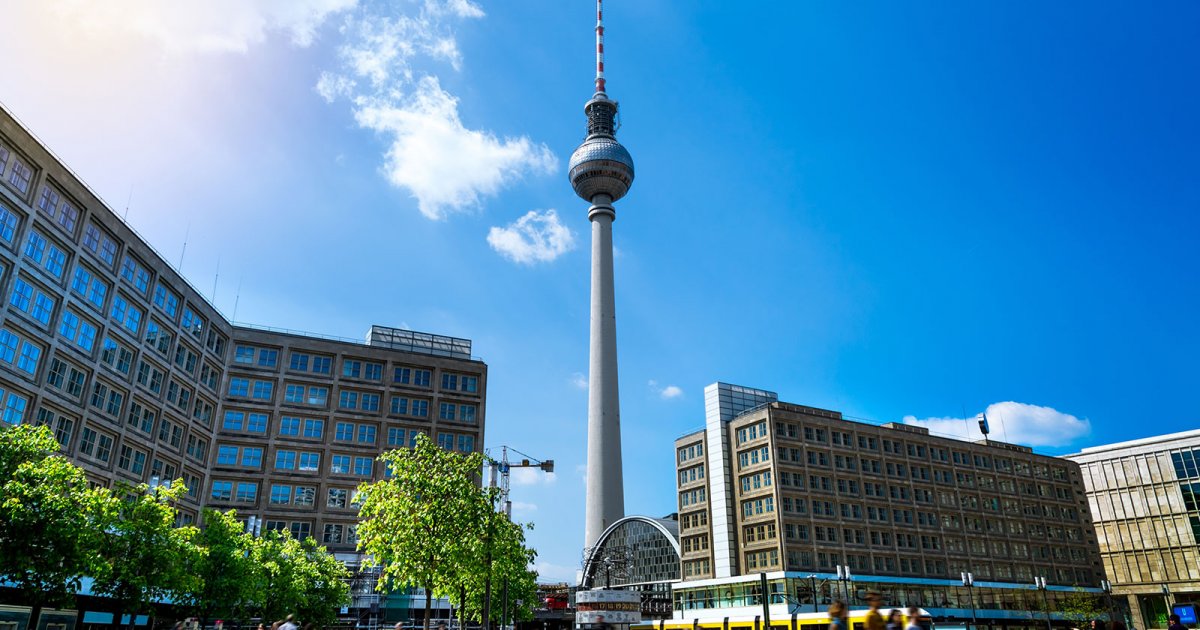 Audio File length: 2.37

Language: English / USA
Hi, my name's Marcy, and I'm your personal guide. Along with MyWoWo, I'd like to welcome you to one of the Wonders of the World: Alexanderplatz.
Alexanderplatz is the largest square in Berlin, and one of the largest in Europe.
The history of this large open space dates back to the Middle Ages, when it was a cattle market, which gave the square its original name, Ochsenmarkt, meaning "oxen market".
It was renamed Alexanderplatz by order of Frederick William III of Prussia, in honor of the visit by the Russian emperor, Alexander I, to Berlin on October 25, 1805.
It was not until the end of the 19th century, however, with the construction of the large railway station and a huge indoor market, that Alexanderplatz became the center of trade and social life in Berlin.
Following the devastation of the Second World War, the square took a new lease on life in the post-war years, when it was turned into a huge pedestrian area and became the heart of East Berlin.
Most of the buildings you see here date to the 1960s and 1970s, when major construction work was carried out in the square. The buildings now house stores and shopping malls, while the pedestrian area is enlivened by stalls selling typical German food, making a visit to the square a must for anyone visiting Berlin.
I suggest you pay close attention to the large Urania World Clock, built in 1969 on a design by Erich John. As you can see, the huge structure rests on a compass rose drawn on the square. The upper cylinder is divided into 24 sections, corresponding to the 24 time zones. For each time zone, there is an aluminum panel, with the names of the most important cities engraved on it, while in the center, there is a rotating ring marking the hours. Above the clock is a representation of the solar system.
At the corner of Karl-Marx-Allee, take a look at the Haus des Lehrers, the "house of the teacher". Its enameled glass mosaic frieze is one of the few works dating to the Communist regime that has not been destroyed or covered.
Let me leave you with an interesting fact: the square is also famous for the novel by Alfred Döblin, Berlin Alexanderplatz. A passage from the book in German can be read in large letters on the long facade of the former Haus der Elektroindustrie, which now houses the Ministries of the Environment and the Family.