MUSEUM ISLAND, Altes Museum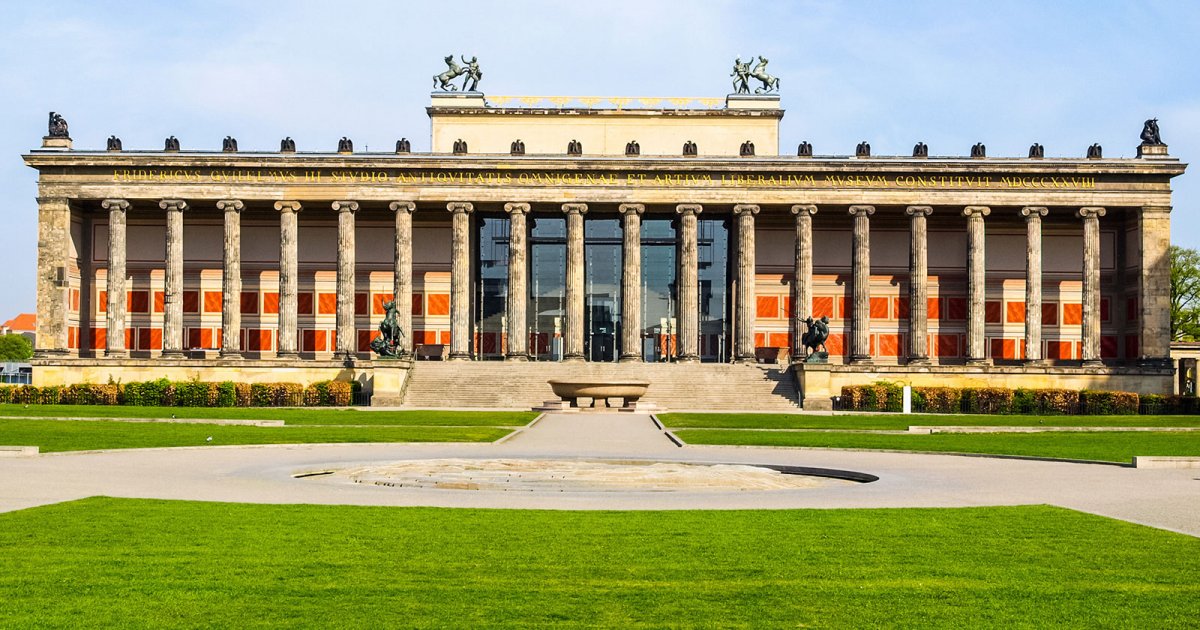 Audio File length: 2.25

Language: English / USA
The Altes Museum, designed by the architect Karl Friedrich Schinkel, is the oldest museum in the city, and the first to be built on the Museumsinsel, in 1830.
The building is massive, and indeed the Nazis used the long, column-lined facade on numerous occasions as a backdrop for its propaganda.
A broad flight of stairs leads up to a colonnaded portico to the entrance of the Museum. When you cross the threshold, you'll find yourself in a bright, round space topped by a dome, surrounded by 20 statues that invite you to make your way in.
On the ground floor, you'll find works of classical art, with a complete overview of ancient Greek art: the museum is home to works which go back to 1000 BCE. You'll have the chance to admire amphorae, vases, helmets and statues, as well as small cult and everyday objects offering an exhaustive portrait of what life was like in ancient times.
Among the works from the Hellenistic period, i.e. produced after the death of Alexander the Great, don't miss the Betende Knabe, the Praying Boy. The naked youth is depicted with his arms raised in prayer to a god. Hellenistic art differs from classical art in that it is more realistic, in contrast to the previous approach that tended to idealize the body and the features of the subjects depicted.
Napoleon and Stalin liked this statue so much that it was purloined by both and taken to France and Russia respectively; in both cases, however, the work was returned to Germany.
On the upper floor, you can discover the culture and history of the Etruscan and Roman civilizations, with exhibits such as the Tabula Capuana, a terracotta tablet featuring the longest known text in the Etruscan language, as well as numerous funeral urns and sarcophagi. Among the exhibits brought here from Roman villas, don't miss the Nile Mosaic, depicting the course of the river and featuring animals and men at work.
An interesting fact: the huge granite basin you can see at the bottom of the steps at the entrance was originally intended to welcome visitors inside the museum. This proved impossible, however, because it was too heavy, having been carved from a single block of stone, and measuring almost seven meters across.