PIAZZA VECCHIA, Presentation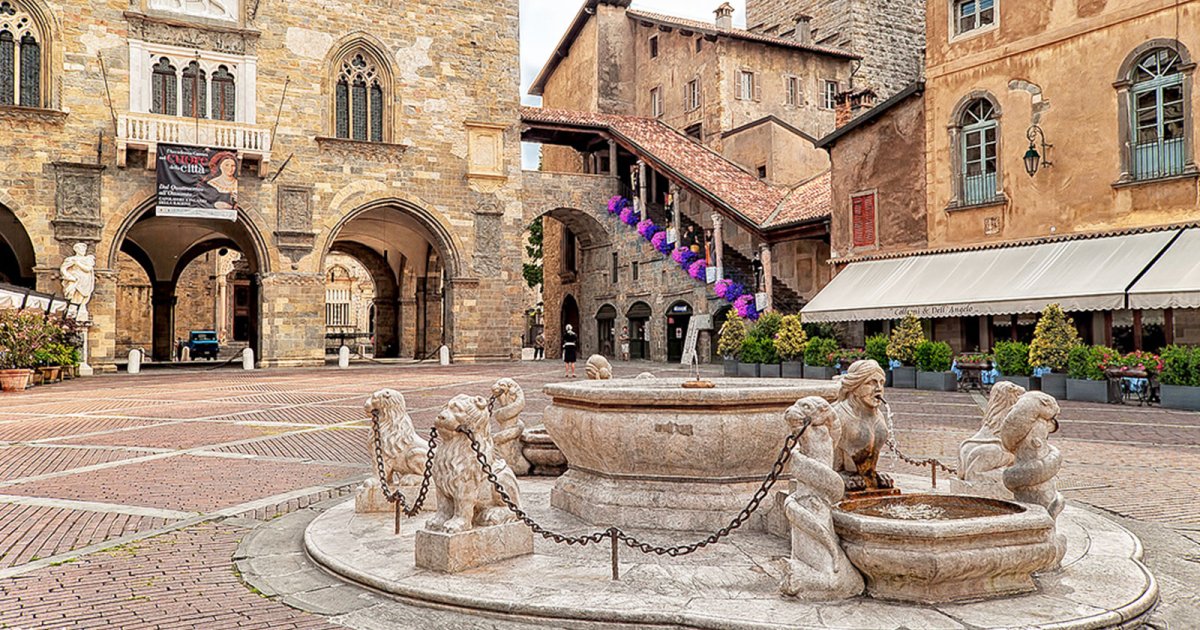 Audio File length: 2.58

Language: English / USA
Hi, my name's Rick, and I'm your personal guide. Along with MyWoWo, I'd like to welcome you to one of the wonders of the world: Piazza Vecchia in Bergamo.
This square is the authentic heart of Upper Bergamo, for centuries the seat of political power, the place where markets were held and people gathered to celebrate; the place where processions passed, justice was administered and social life took place.
The dignified, noble buildings that surround Piazza Vecchia are attractively arranged, contributing to the appealing appearance of the square, which the locals take great pride in, and of which the great architect and town planner Le Corbusier said: "it would be a crime to touch even a single stone".
However, the square we see today is the result of the demolition of medieval houses and shops, sacrificed during the Renaissance, when questions of image and decorum took on greater importance for a city called upon to play a representative role.
In Roman times, there was a forum here, where business was done and temples were dedicated to the gods of the state. And it was here, in the second half of the 12th century, that the imposing Palazzo della Ragione was built, dominating the square.
The splendid Contarini Fountain in the center of the square brings a beautiful eighteenth-century touch. It was gifted to the city in 1780 by Alvise Contarini, podestà of the Republic of Venice, when he left his position in Bergamo.
Interestingly, in 1885, the fountain was removed and replaced with a statue of Giuseppe Garibaldi until the beginning of the 20th century, when it was returned to its position in the square and the monument to Garibaldi was moved to Lower Bergamo.
At the side of the striking arch, you can admire the Civic Tower, known as "il Campanone".
To the right of the tower, you can observe the long façade of Palazzo del Podestà, the seat of the city's government in the Middle Ages: it appears plain today, but in the 15th century, the great architect Bramante, a true master of perspective, painted seven exceptionally lifelike philosophers on it, looking onto a loggia.
The bright white building on the other side of the square is Palazzo Nuovo, on which work began in the early 17th century, but was not completed until centuries later. Would you believe the elegant, graceful facade dates to 1928?
The building today hosts the Angelo Mai Library, one of the most important in Italy, in which some exceptionally fine ancient manuscripts are conserved.
An interesting fact: at 10 p.m. every evening, the bell in the Campanone tower still rings a hundred times, as it once did to warn the local people of the curfew and the closure of the gates into Upper Bergamo.