SANTA MARIA MAGGIORE, Interior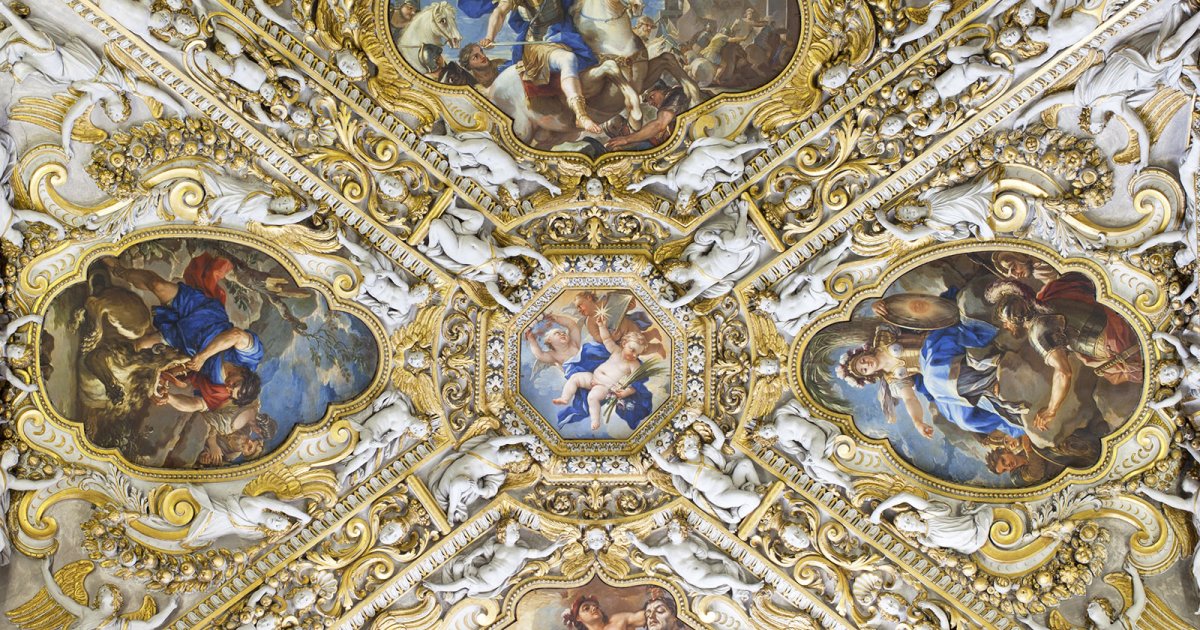 Audio File length: 2.58

Language: English / USA
Inside the church, you'll have to look carefully to recognize the original Romanesque layout: the whole of the interior is a triumph of opulence, marked by the splendidly ornate gold and relief stucco work from later periods. Since the end of the 16th century, the whole church has been transformed with the addition of magnificent adornments.
However, a number of medieval paintings next to the portals, covered by later decorations, have been brought back to life thanks to restoration work. You can recognize them for the naturally portrayed figures, flat colors and simple composition.
Much of the large fresco with the Tree of Life, painted by a follower of Giotto, is covered with later decorations, while you'll easily be able to recognize the fresco featuring the Last Supper, and others with curious scenes from the lives of the Saints.
Hanging on the walls are 25 huge, magnificent tapestries that add a touch of splendor: they were woven by hand, by intertwining threads of wool, colored silk, gold and silver, in the famous craft workshops of Florence and further afield in the Flanders region.
If you follow the series of tapestries, you'll come to a Confessional, richly adorned with statues: this masterpiece was crafted at the beginning of the 18th century by Andrea Fantoni, a talented sculptor from the valleys of Bergamo, in dark walnut and boxwood, a lighter variety of shrub.
The statues and sculptures exalt the sacrament of confession, and overlooking them is the image of God the Father.
Among those buried in this church is the great composer from Bergamo, Gaetano Donizetti.
An interesting fact: in the 15th century, church choir stalls used to be adorned with splendid marquetry work, featuring little pieces of wood in different colors, usually used to form geometric patterns, without figures or landscapes. However, under the balustrade that separates the Choir from the church is a true masterpiece: four scenes from the Bible, composed using an endless number of little pieces of wood of different types in different colors. The shades of brown, yellow, green, white and gold are so skillfully combined that they seem to form a painting, with a huge range of nuances and fine detail. They were created, starting from 1524, by the great Venetian painter Lorenzo Lotto and the expert marquetry artist from Bergamo Giovan Francesco Capoferri. They are normally covered by panels, but you can admire them on Sundays and public holidays.
Our visit to the Basilica of Santa Maria Maggiore ends here: MyWoWo would like to thank you - see you again at another Wonder of the World!