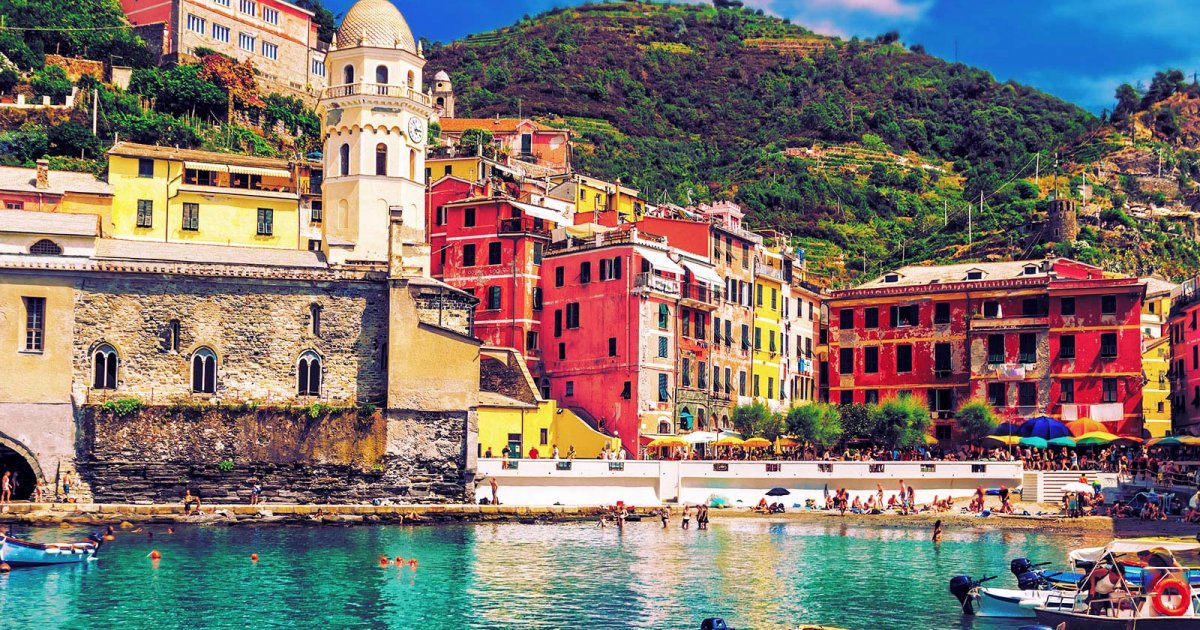 Audio File length: 2.49

Language: English / USA
Hi, my name's Marcy, and I'm your personal guide. Along with MyWoWo, I'd like to welcome you to one of the Wonders of the World: Vernazza.
Vernazza is the best known of the Cinque Terre villages, and the one with the most glorious economic and military history.
This fabulous village winds its way up the hill along a main street surrounded by characteristic tower houses. In the numerous narrow lanes, you can also admire centuries-old porticoes, loggias and churches testifying to Vernazza's rich past, when it was home to a large number of wealthy merchants as well as simple country folk and fishermen.
The church of San Francesco, now deconsecrated and used as an exhibition venue, is well worth a visit. The monastery next to it is the seat of the municipal council, and dates to the mid-17th century.
Vernazza was the first of the Cinque Terre, in 1080, to have a castle built, much of which remains well preserved to this day.
Naturally protected by its position in a bay, it was also the only one of the five villages with a port able to accommodate fairly large ships such as galleys, the oar-driven vessels that sailed the Mediterranean for centuries. This is why it was fortified to a greater extent than the rest of the Cinque Terre by the Genoese who controlled the area.
The marvelous marina of Vernazza has become an icon of the Cinque Terre, renowned worldwide for its unrivalled beauty. On one side, it is closed off by the remains of the Castle of the Doria family, who once governed Genoa and Vernazza. The castle follows the shape of the small rocky headland it sits on, dominated by the circular tower dating to the time of the fortifications built in the 12th century
On the other side is the splendid church of Santa Margherita, built on a white rock overlooking the sea. The church, originally in Romanesque style, was completely rebuilt, with three naves, in the mid-13th century, and restructured in Baroque style in 1750. The interior has been restored to the church's original Romanesque style, and is a little gem I strongly recommend you don't miss.
From Vernazza, there is an old path that will take you to Monterosso in about an hour and a half. Believe me, it's a walk you'll never forget.
An interesting fact: the name Vernazza, derived from the Latin verna, simply means "native". For centuries, the same term was the basis for the name of the locally made wine, once known as vernaccia.