PONTE VECCHIO, Historical Backround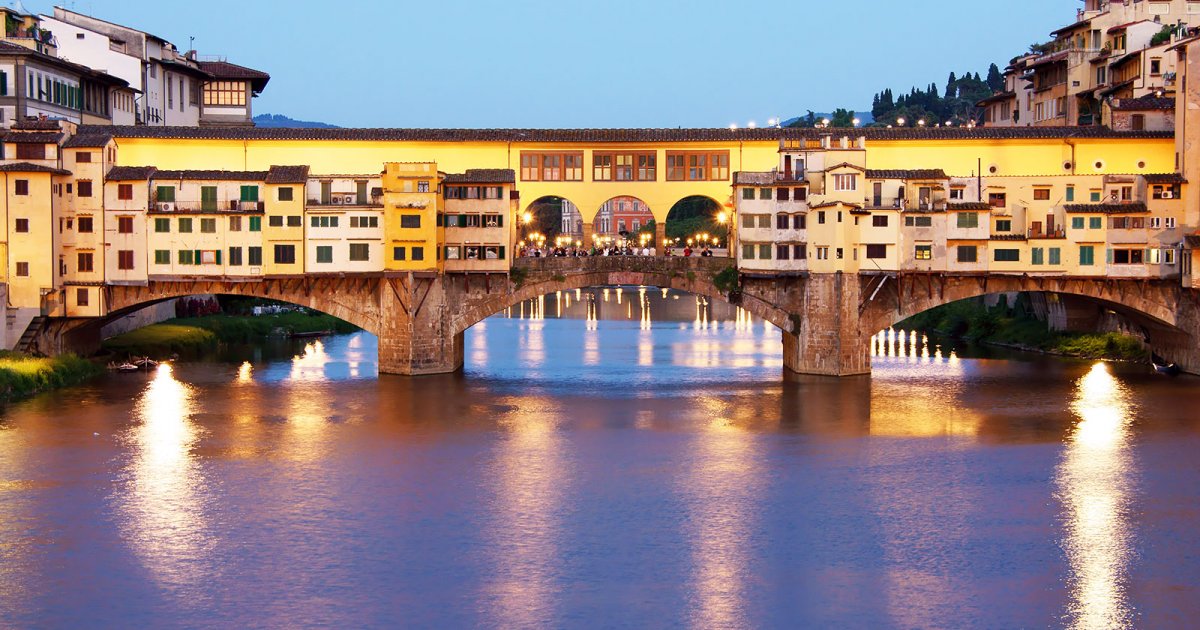 Audio File length: 2.11
Author: STEFANO ZUFFI E DAVIDE TORTORELLA

Language: English / USA
Hi, I'm James, your personal guide. Together with MyWoWo, I'd like to welcome you to one of the wonders of the world.
Today I'll accompany you through Florence's Ponte Vecchio, which is a truly characteristic corner of Florence!
This bridge is a landmark for tourists all over the world, fascinating both as an architectural structure and for the views it offers over the Arno River from the two terraces at its center.
Take it all in, this picturesque, unmistakable bridge that's unceasingly crossed by thousands of people, with its small, almost amateur buildings. It has basically maintained its original medieval form over time, which dates back to the mid-1300s and rests on three solid arches. You should know that it's thanks to its structure's robustness that Vasari was able to place the most spectacular section of the Corridor over the shop roofs of the bridge; the covered passage connects the Uffizi with Palazzo Pitti without ever going down to the ground level.
Ponte Vecchio is historically important because it was the only Florentine bridge to have avoided destruction during the Nazi occupation of the city, although its access was barred by extensive damage in surrounding neighborhoods. The Vasari Corridor was used by the partisans to pass from one side of the river to the other.
And now I'll leave you a bit of time to browse through the small goldsmiths' and jewelers' shops that have filled both sides of the bridge since the end of the 16th century.
FUN FACT: I just told you that goldsmiths and jewelers have had their shops on Ponte Vecchio since the end of the 16th century. Before them, there were butchers here: do you know why they were replaced? Because the bridge was very close to the Grand Duke's palace, and the delicate aristocratic nostrils of its residents didn't appreciate the smells coming from this direction. So Ferdinand I took the bull by the horns and sent the butchers away by decree, assigning the shops to jewelers.
And with this we have finished our tour of Ponte Vecchio in Florence. MyWoWo thanks you for staying with us, and will see you at the next Wonder of the World!