PIAZZA SANT'ORONZO, First Part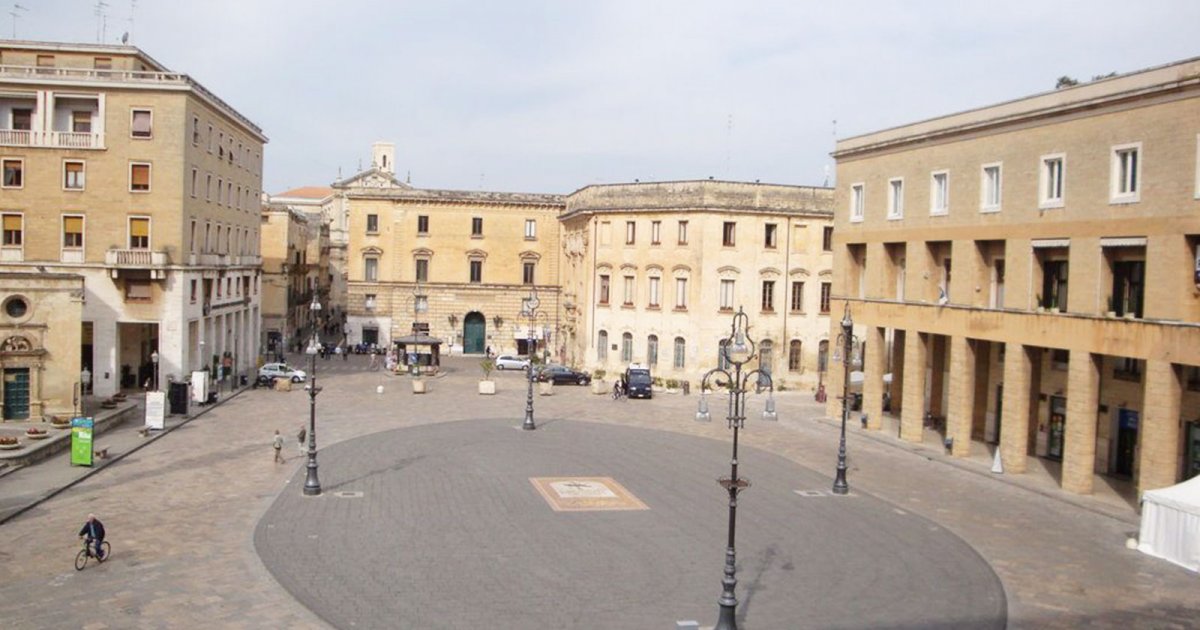 Audio File length: 2.35

Language: English / USA
Hi, my name's Jill, and I'm your personal guide. Along with MyWoWo, I'd like to welcome you to one of the Wonders of the World: Piazza Sant'Oronzo, the heart of Lecce and a symbol of its ancient history.
The square is dedicated to Saint Orontius, the patron saint of Lecce, said to have been appointed as the city's first bishop by Saint Paul, no less. In the center is a 29-meter-high column topped by a statue of the saint imparting a blessing on the city. It was built by Giuseppe Zimbalo with pieces of one of the Roman columns that marked the end of the Appian Way in Brindisi.
Work on the square began in 1660 and lasted until 1686. The column was built to give thanks for a miracle by Saint Orontius who, legend has it, brought a sudden end to the plague that had wiped out thousands of the city's inhabitants in 1656.
You'll no doubt have noticed the two distinctive buildings next to the column. The taller of the two is the Sedile, the former seat of the local council, built by Alessandro Saponaro in 1592. The two large pointed arches were once open, and it was in the loggia they formed that the mayor of the city granted audiences and administered justice. The military trophies sculpted above the arches, similar to those found on the gates of the city walls, were designed to glorify the city's power.
The upper level, with three arches on each side, was once covered and used to store ammunition. The building is supported by four square pillars, with a design that makes it look as if there is a column on the inside; this is a typical feature of Lecce, also present in the Basilica of Santa Croce.
Next to the Sedile is the small Chapel of San Marco, built by Gabriele Riccardi in 1543 for the numerous Venetians living in the area at the time. It has an elegantly simple shape, and the intricately decorated portal is topped with a lunette featuring the Lion of St. Mark, the symbol of the Republic of Venice.
An interesting fact: in August 1737, during the celebrations in honor of Saint Orontius, a rocket struck and set fire to the statue of the saint on top of the column. The people of Lecce decided to have a new one built, which was made in Venice and placed on the column in 1739.