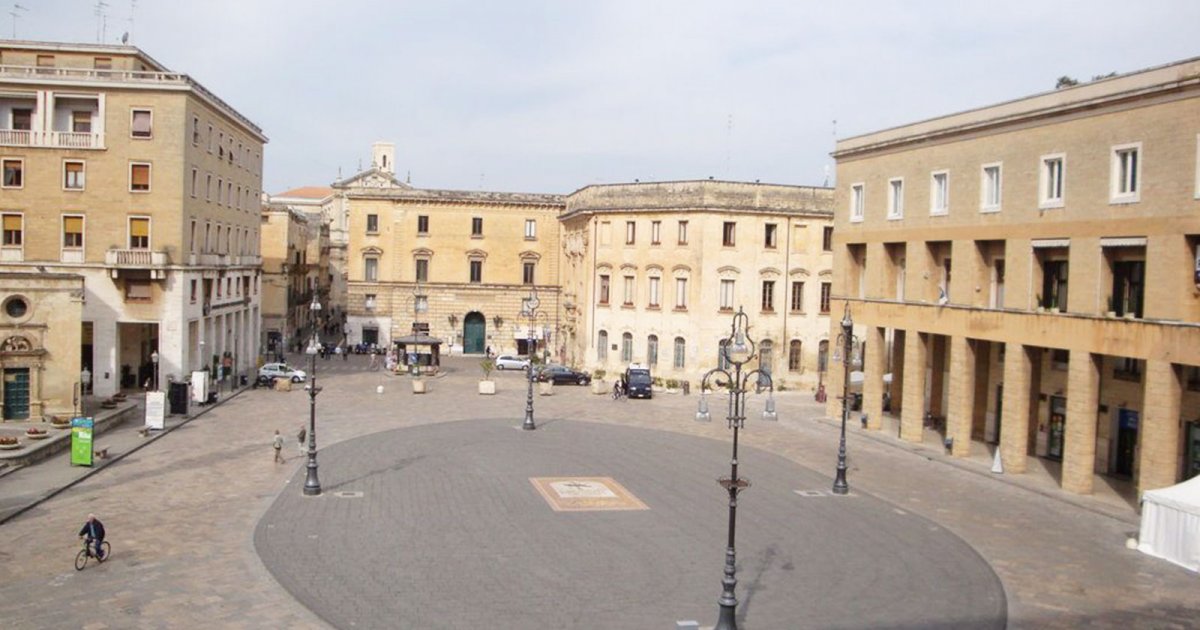 Audio File length: 2.35

Language: English / USA
In the center of Piazza Sant'Oronzo there is a 29-meter-high column topped by a statue of the saint imparting a blessing on the city. It was built by Giuseppe Zimbalo with pieces of one of the Roman columns that marked the end of the Appian Way in Brindisi.
Work on the square began in 1660 and lasted until 1686. The column was built to give thanks for a miracle by Saint Orontius who, legend has it, brought a sudden end to the plague that had wiped out thousands of the city's inhabitants in 1656.
An interesting fact: in August 1737, during the celebrations in honor of Saint Orontius, a rocket struck and set fire to the statue of the saint on top of the column. The people of Lecce decided to have a new one built, which was made in Venice and placed on the column in 1739.