SFORZA CASTLE, Pieta' Rondanini - Michelangelo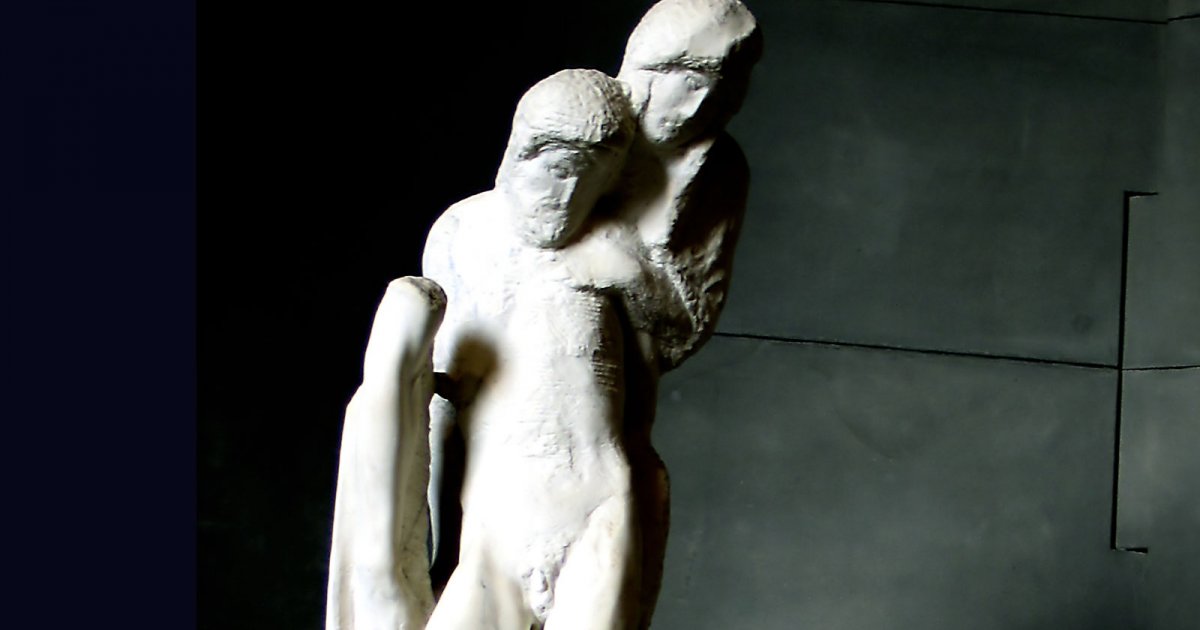 Audio File length: 2.27
Author: STEFANO ZUFFI E DAVIDE TORTORELLA

Language: English / USA
You're entering a long rectangular hall; hold your breath, because you're about to see a masterpiece: Michelangelo's statue Pietà Rondanini. This is the only work in this hall: it's so important that it couldn't be placed near anything else. In fact, if you don't have time to visit all of Sforza Castle, you should start here.
You can immediately note that it's incomplete: Michelangelo died while he was working on it, and he was almost ninety years old. As you know, the word "Pietà" is the statue's subject, which means compassion. We can see the Virgin holding the body of her son Jesus in her arms after he has just been taken down from the cross.
Pietà Rondanini is first seen from behind, looking at the subjects' backs. At first glance it almost looks like a block of rough marble. In fact, circling the sculpture you'll notice that some parts are clearly defined, for example the legs of Christ. The faces are just barely etched out, and you can easily see the chisel marks. You can also see an arm of Christ on the left which Michelangelo wanted to relocate but then abandoned.
Even if the work is incomplete, and perhaps also for this reason, we feel a sense of struggle, a sense of pain watching this mother embrace her son's dead body, trying to hold him up but lacking the strength, and so he is slipping to the ground.
FUN FACT: The Pietà Rondanini has been through some rough times, and the fact that you can admire it at all today is practically a miracle. In the seventeenth century, it had wound up in a shop in Rome. Almost a century later, it was bought by the Rondanini family of the Marche region and put in their library, which is where the statue got its name. Then it changed hands several times until it was purchased by the City of Milan, which at one point had even decided to put it in the city's prison! Then they changed their mind, fortunately, and now it splendors in an entire room of Sforza Castle dedicated to just the one statue, and is finally in a place worthy of its value.