GALLERIA UMBERTO I, San Carlo Theater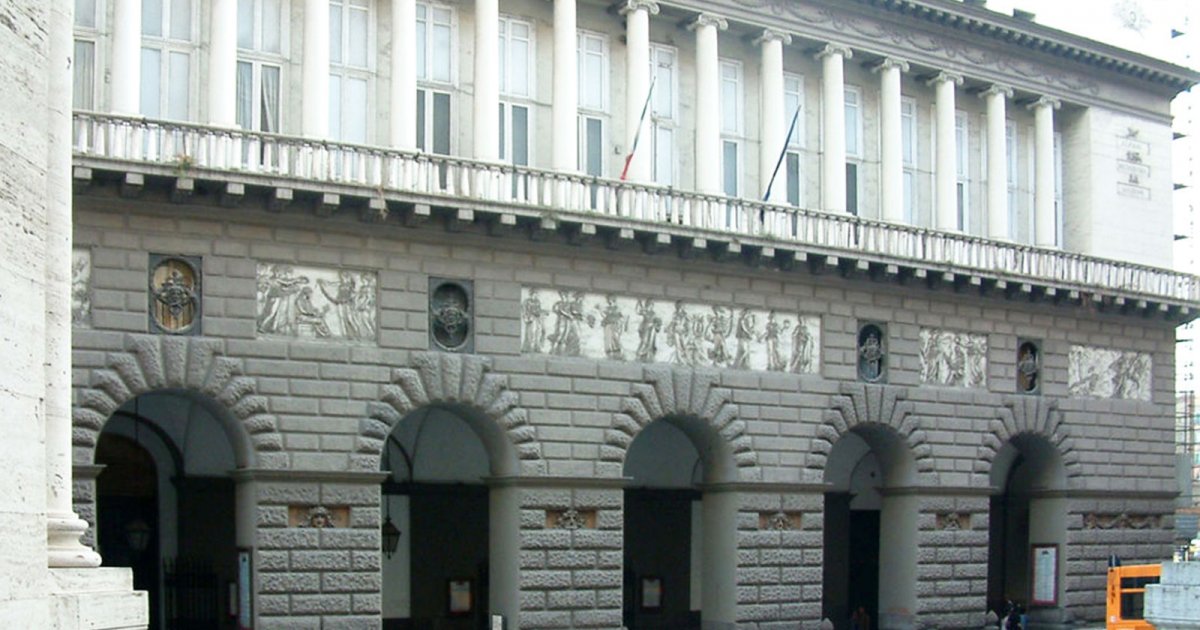 Audio File length: 2.57
Author: STEFANO ZUFFI E DAVIDE TORTORELLA

Language: English / USA
Right in front of the entrance to the Umberto I Gallery, you can see one of the most significant monuments of Naples, the great Mediterranean capital of arts and culture: the San Carlo Theater, one of the world's most famous stages for opera.
The theater bears the name and impression of Charles III of Bourbon, King of Naples and then of Spain, who was a great promoter of architectural and cultural initiatives in both kingdoms. Inaugurated in 1737, the theater was designed to hold a huge number of people, over 3,000, thanks to its innovative horseshoe-shaped orchestra with five tiers of boxes and a large gallery. San Carlo Theater immediately became one of the temples of opera in Europe thanks to the presence of the greatest international musicians of the 18th century and the work of the composers of the so-called "Neapolitan school".
Although its interior structure is still that of the 1700s, the façade you are facing is from the early 1800s, when Napoleon's brother-in-law Joachim Murat had it renovated in a Neoclassical style.
The base is in robust rusticated stone with the laying of overlapping and staggered stones, while a delightful colonnade opens up at the top. The sculptural group you see at the top of the façade depicts the siren Partenope, the city's mythical founder.
In 1816 San Carlo was devastated by a fire, but it was reopened after restorations were carried out in the record time of nine months, feeding the enthusiasm of the Neapolitans and an illustrious visitor, the great novelist Stendhal who considered it the most beautiful theater in Europe. During the restorations they also added the immense canvas that's stretched over the ceiling of the orchestra, which further enhances the theater's exceptional acoustics.
The impresario Domenico Barbaja was to thank for the incredibly fast restorations, as he was a true genius of theater management. In his thirty years managing the theater, he appointed Gioacchino Rossini as the artistic director, and the composer produced two works a year: a serious one and a funny one. After seven years, the charge went to another great composer, Gaetano Donizetti, and you should know that the San Carlo Theater's tradition of excellence still continues uninterrupted today.
FUN FACT: thanks to its proximity to the Royal Palace, the king could directly reach the royal stage without having to go down to the street! Today, if you enter from the Royal Gardens you can take the same path as the king, which has since been transformed into a museum dedicated to theater and the history of opera.
And with this we have finished our tour of the Umberto I Gallery in Naples. MyWoWo thanks you for staying with us, and will see you at the next Wonder of the World!