SPACCANAPOLI, SAN DOMENICO MAGGIORE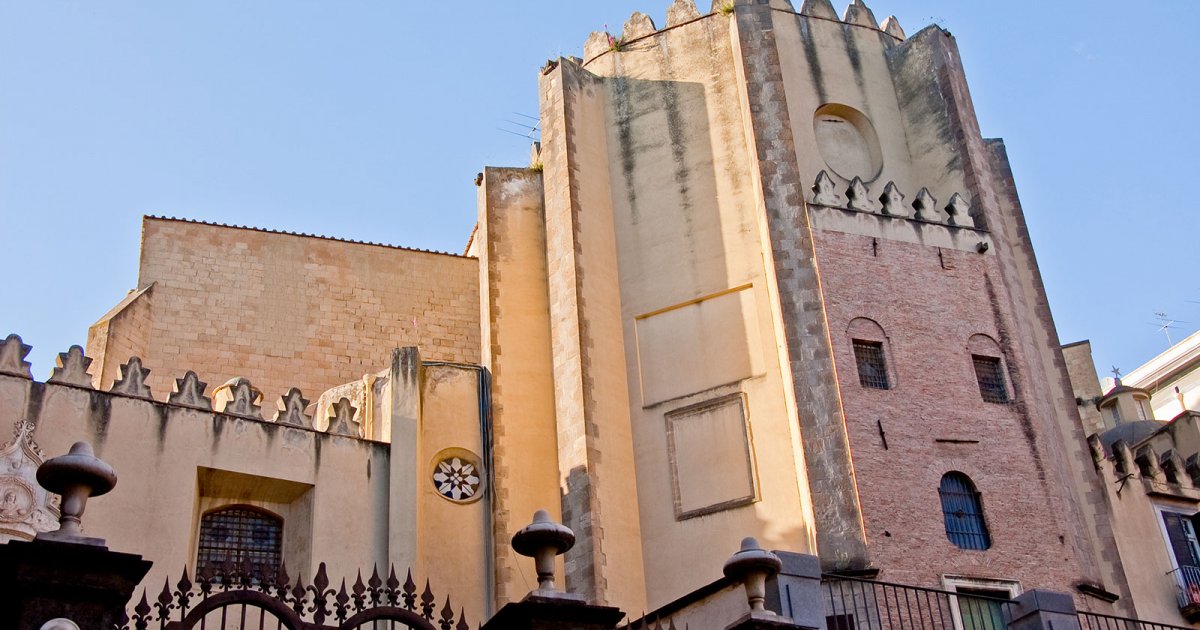 Audio File length: 2.47
Author: STEFANO ZUFFI E DAVIDE TORTORELLA

Language: English / USA
Just behind the Spire of San Domenico, as harsh as the bastion of a fortress, you can see the back of the Church of San Domenico that Charles II of Anjou had built towards the end of the 1200s.
The nearby convent of the Dominican Friars was one of the most brilliant cultural centers in Naples, and can boast masters or pupils that are among some of the greatest names in the history of philosophy from the Middle Ages to the Baroque age, such as St. Thomas Aquinas, Giordano Bruno, and Tommaso Campanella.
Closely embedded between the houses and palaces of a very packed historic center, the Church of San Domenico is one of the most important Gothic buildings of Naples; it was built between the 1200s and the 1300s and has an extraordinary patrimony of artwork. You enter from a small courtyard that can be reached by going along Vico San Domenico.
The interior is large and majestic, but has been ruined by heavy nineteenth-century restorations that sought to "give the church back" its medieval forms; unfortunately the result of the intervention, as you will see, was inadequate. Fortunately, its painting and sculptural masterpieces are intact, including many monumental tombs; they can almost all be found in the side chapels.
In the second chapel to the right I'd like to point out the very important frescoes from the early 1300s, which was the Angevin era when Naples was a fundamental reference point for Gothic art. Again on the right you can visit the large Chapel of the Crucifix, which takes its name from the miraculous crucifix that according to legend spoke to St. Thomas Aquinas: this chapel is almost a private oratory of the Carafa family, as several family members are buried here. And don't miss the monumental sacristy, beautifully frescoed by Francesco Solimena in the early 1700s. On this side you'll also be able to see parts of ancient churches that have been included in the construction of San Domenico.
The high altar is an impressive Baroque creation of colorful marble, while you can see important sculptures from the 1300s to the 1500s in the chapels on the left side.
When you leave the church in Vico San Domenico Maggiore, you'll pass in front of the noble Palazzo di Sangro, where the bizarre prince of Sansevero lived and died. Just a short distance from here, anticipated by the many visitors in line at the ticket office, you'll find the Chapel of Sansevero that I'll tell you about in a separate file.
FUN FACT: the floor of the Church of San Domenico also has the tombstone of Richard Luke Concanen, the first Catholic bishop of New York who died in Naples in 1810 before reaching his new diocese.