VIA TOLEDO, Spanish Quarters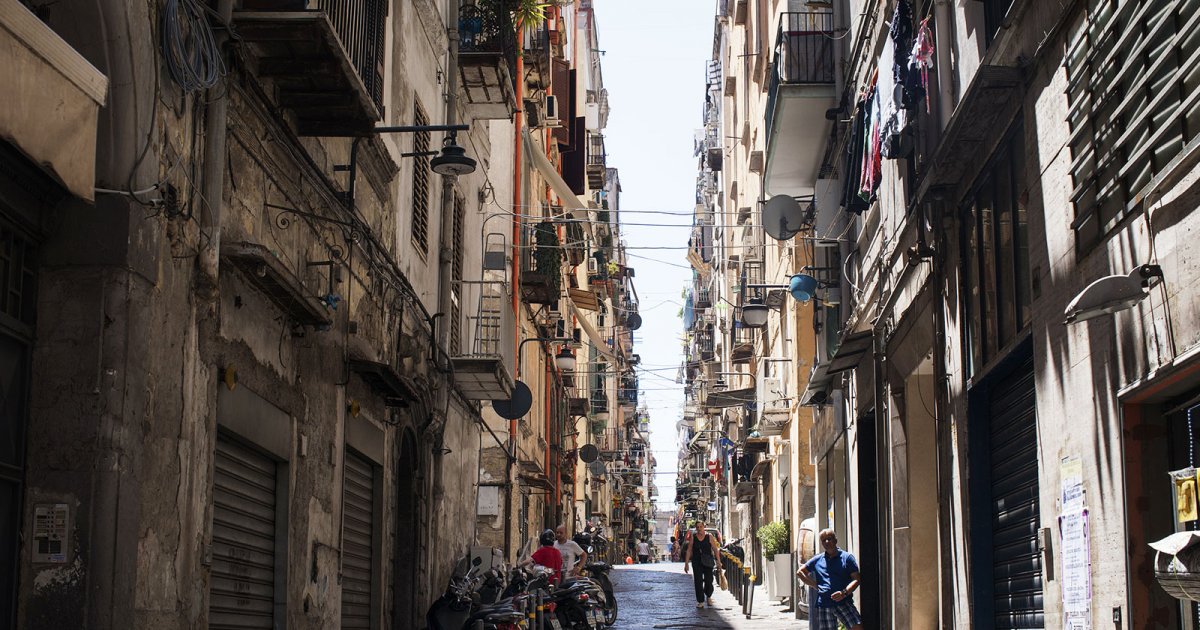 Audio File length: 2.18
Author: STEFANO ZUFFI E DAVIDE TORTORELLA

Language: English / USA
Hi, I'm James, your personal guide. Together with MyWoWo, I'd like to welcome you to one of the wonders of the world.
Today I'l accompany you through Via Toledo, one of the most enchanting streets in Naples!
The French writer Stendhal had a profound love for Naples, and in the first half of the eighteenth century he called Via Toledo "the most populous and happy street in the world". And as you'll see, it has remained that way up to today, with its animated stores that make it the heart of Neapolitan shopping, but also its numerous civil and religious buildings.
So begin walking down this main road of the city, whose eastern limit is the popular and genuine "Spanish Quarter" that was built in the first half of the sixteenth century by Viceroy Pedro Álvarez de Toledo. The quarter stands where the city's original Aragonese-era western wall once stood, which essentially marked the border of the Greek-Roman city.
Head towards Piazza Dante: your walk will be a little over a kilometer.
On the left you can see Palazzo Berio, which was rebuilt in the second half of the 18th century by the son of the great architect Vanvitelli, following his father's design. If you discreetly look in to see the inner garden, you'll discover a beautiful fountain embellished with a deer head. On the opposite side of the sidewalk, just a few steps further on you'll see the picturesque Piazza Duca d'Aosta. You're standing in front of Palazzo Barbaja, where Gioacchino Rossini lived in the early 1800s. The great composer was a guest of the dynamic impresario Domenico Barbaja, precisely during the period when the San Carlo Theater was closed due to a devastating fire. The agreement was that Rossini could stay there for free as long as he composed an opera, Othello. But after five months of free room and board, the impresario locked him up, ordering him to finish the opera. He was tired of waiting for a project that, in reality, Rossini hadn't even started!
FUN FACT: when Rossini finally decided to compose "Othello", the opera wasn't very successful. The public didn't understand why the story had to have such an unhappy ending, with Othello stabbing Desdemona. Well, you won't believe it, but some time later Rossini rewrote a finale where Othello and Desdemona made peace!