ARCHAEOLOGICAL MUSEUM, History And Phoenician Exhibits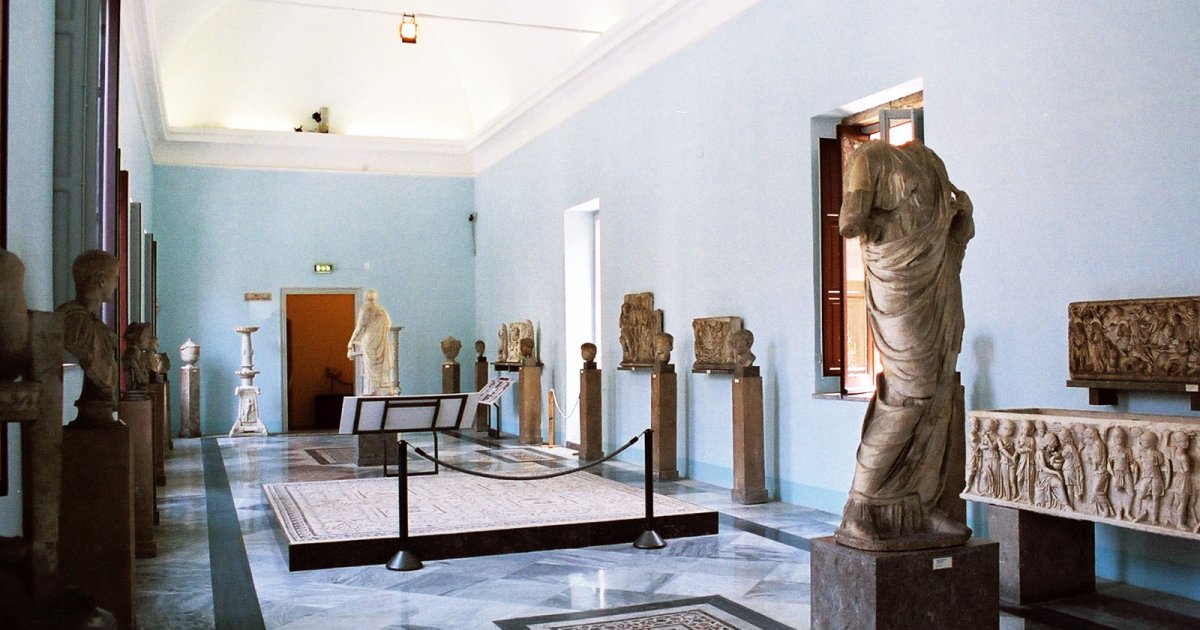 Audio File length: 2.42

Language: English / USA
Hi, my name's Scott, and I'm your personal guide. Along with MyWoWo, I'd like to welcome you to one of the Wonders of the World: the Archeological Museum, home to the magnificent sculptures of Selinunte.
The Antonio Salinas Regional Archeological Museum is located in the Olivella monumental complex, which comprises the Church of Sant'Ignazio and the nearby Oratory of Saint Phillip Neri. In 1866, the Italian government ordered the suppression of religious orders and the building, like many other convents, was turned into a National Museum. Following the terrible bombing raids in 1943, the building was restored and used to house the archeological collections.
As a result of the reorganization work under way, it may only be possible to visit the ground floor. In the little rooms looking onto the portico, however, you can see some exceptional artefacts dating to the seventh century BC, when the western part of Sicily was a large, prosperous Phoenician colony, an ancient civilization of sailors who also founded Carthage, while the eastern part had been colonized by the Greeks.
Now press pause and press play again once you reach the rooms inside from the main cloister.
Among the numerous artefacts that you can see are two monumental Phoenician marble sarcophagi, with human shapes, dating to 500 BC. As in the Egyptian sarcophagi they are fashioned after, the lids are designed to depict the deceased, albeit with a rather basic, unsophisticated style. The faces depicted in these extremely rare Phoenician works also denote influences from the contemporaneous Greek culture. Alongside the sarcophagi, don't forget to take a look at another two important pieces: the Male Torso found in the Stagnone Lagoon of Marsala, originally over 2 meters tall and dating to the same period and, above all, the huge 1.65-meter-tall statue of Zeus seated on his throne, a Greek masterpiece from the 2nd century BC.
An interesting fact: the Male Torso was found by chance in the shallow seas that separate the coast of Marsala from the islet of Mozia, where there was once a prosperous Phoenician colony. In 1933, while working on the pier, a group of workers noticed a large stone they feared might damage their boats, and attempted to break it up with iron lances, before realizing it was actually a statue. You can still see the holes they made in the sculpture!