BATHS OF CARACALLA, Introduction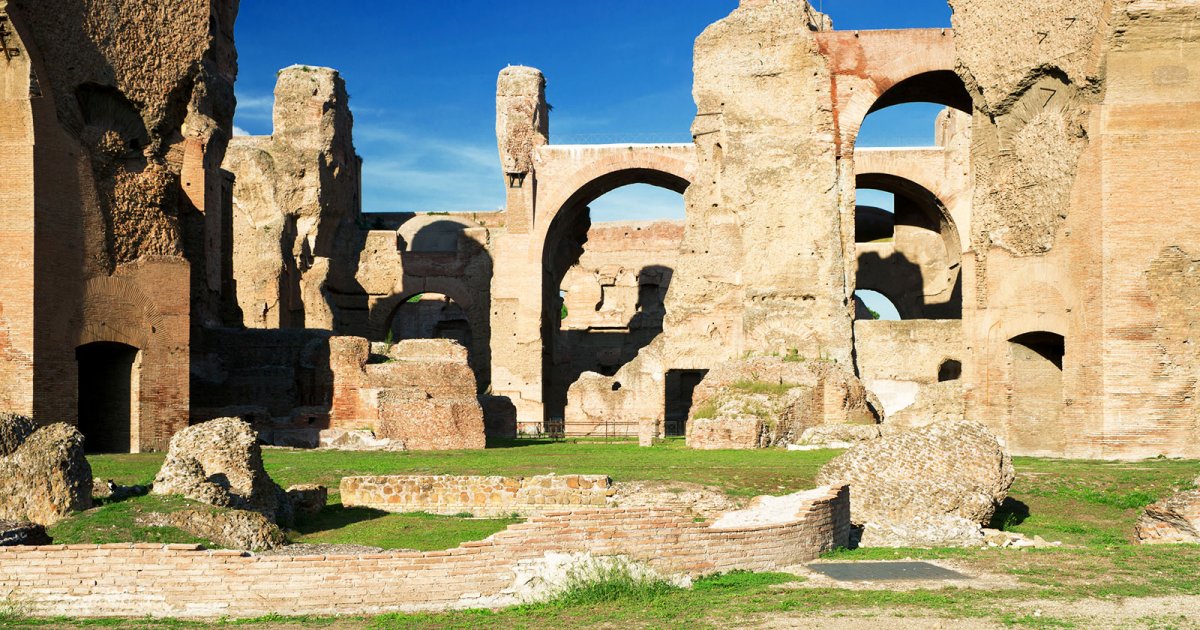 Audio File length: 2.22
Author: STEFANO ZUFFI E DAVIDE TORTORELLA

Language: English / USA
Hi, I'm James, your personal guide. Together with MyWoWo, I'd like to welcome you to one of the wonders of the world.
Today I'll accompany you through the Baths of Caracalla, which is one of the most magnificent archaeological complexes in Rome!
The park you now stand in conserves the impressive remains of the Terme, or Baths, that Emperor Caracalla had built; they were inaugurated in 217 BC, before the entire structure had even been completed. If the name Caracalla seems strange to you, you should know that his real name was actually Lucius Septimius Bassianus, but he went down in history with the nickname "Caracalla" because he liked to wear a fashionable Gallic cap that was called a "caracalla".
The baths' construction was completed under the next emperor, Severus Alexander. These colossal ruins that are completely in the open and unobstructed by surrounding buildings let you get the best possible idea of how a gigantic spa complex worked in the middle of ancient Rome's imperial age.
The fact that they are a little bit outside the city center has made them easier to preserve, although for centuries the baths' remains were more or less used as a storehouse of construction materials for other buildings, starting with the neighboring early-Christian churches of Santa Balbina and Santi Nereo and Achilleo. Even without its columns, pools, and sculptures, you'll still remember the Baths of Caracalla as an impressive complex, not only because of the size of its masonry and vaults, but also for the beauty of some parts of its black and white geometric floor, especially in the gym and locker room.
Keep in mind that the Roman baths were often decorated with works of art, and they have been rediscovered here in abundance. Let me mention just a few: the column that can be seen in Piazza Santa Trinità in Florence, the two pools that decorate the square in front of Palazzo Farnese, the Belvedere Torso, the Farnese Bull preserved at the National Archaeological Museum of Naples, and the beautiful mosaics depicting athletes and bathers that you can admire in the Vatican Museums!
FUN FACT: as you can imagine, the Romans went to the Baths of Caracalla to meet, chat, go in the sauna, and bathe. The only thing that they didn't do, despite the many pools available, was... swim!