CHURCH OF ST. LOUIS THE TRENCH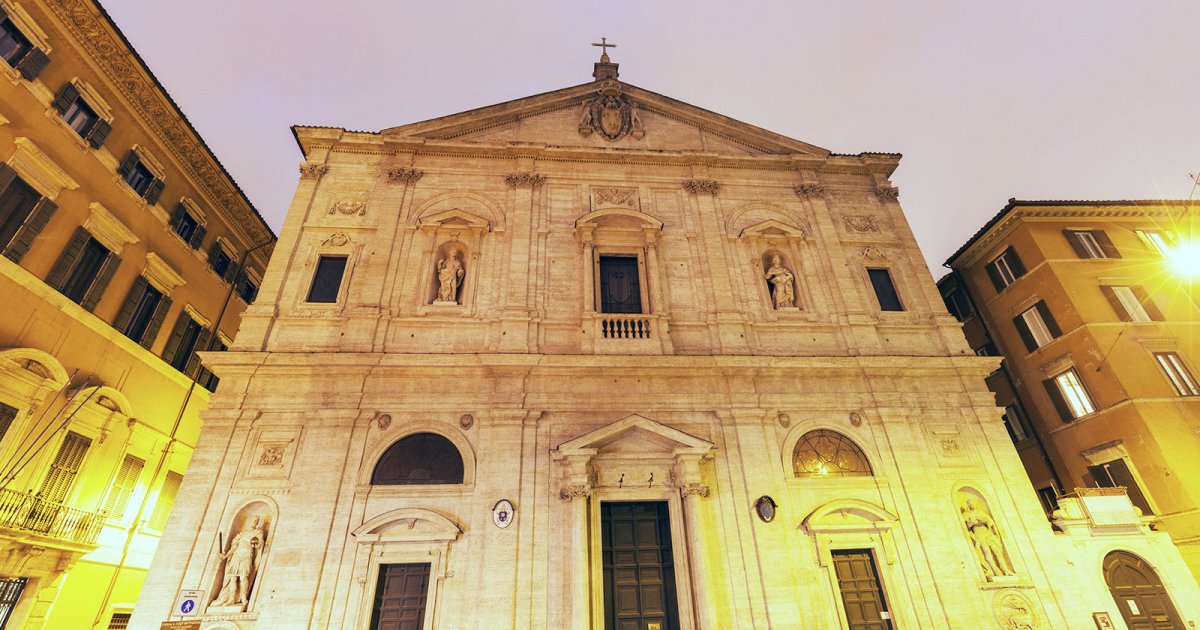 Audio File length: 2.49
Author: STEFANO ZUFFI E DAVIDE TORTORELLA

Language: English / USA
Let me briefly tell you about this church's history, which owes its name to the fact that it has been the national church of the French since its founding; it is still attended by the French community in the city. Works on it began at the beginning of the 16th century and finished at the end of the century: it has a large, two-tiered façade from the end of the Renaissance period that culminates in a triangular pediment and is decorated with niches with sculptures.
The interior not only contains Caravaggio's masterpieces, but is full of other works of art: for example, there's a beautiful cycle of frescoes by Domenichino in the right nave in the Chapel of Saint Cecilia. But now, like most visitors, go to the fifth chapel on the left to see Caravaggio's three masterpieces.
FUN FACT: the Church of St. Louis of France celebrates France artistically through the representation of its most famous saints and historical figures. For example, in the façade you can see the statues of Charlemagne and Louis IX, the French king who fought at the Crusades and was made a saint.