QUIRINAL PALACE, Presentation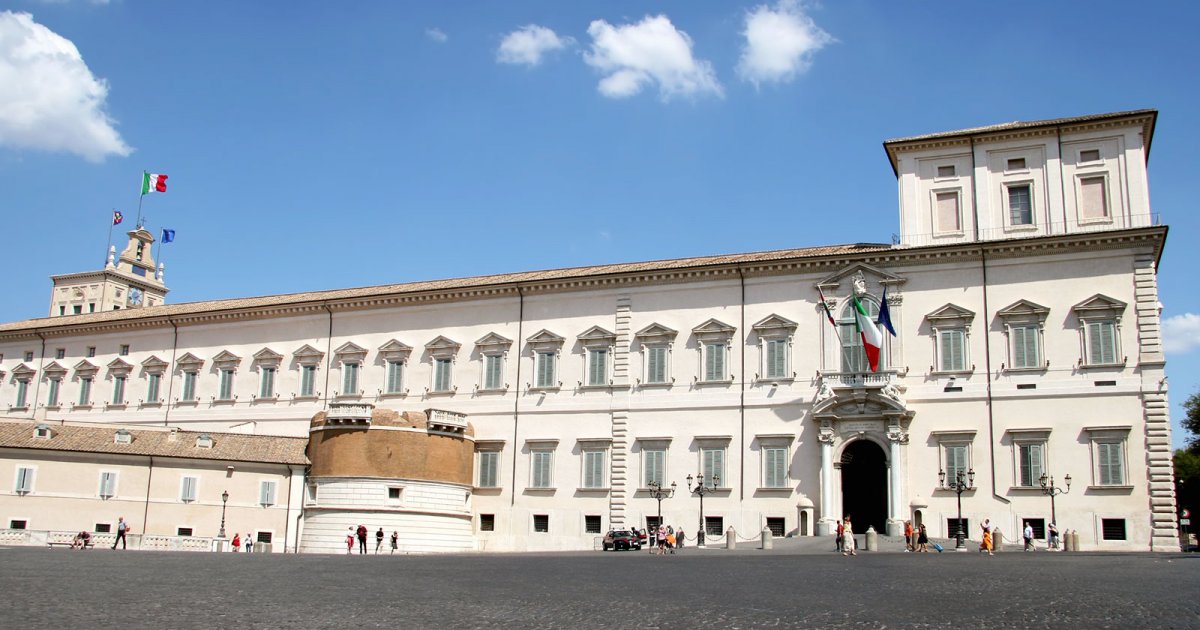 Audio File length: 2.38
Author: STEFANO ZUFFI E DAVIDE TORTORELLA

Language: English / USA
Hi, I'm James, your personal guide. Together with MyWoWo, I'd like to welcome you to one of the wonders of the world.
Today I'll accompany you through Quirinal Hill, which is one of the most scenic spots in Rome!
One of the most important urban-planning achievements of the Romanesque era is "Montecavallo", as Quirinal Hill is commonly called, which is the hill sixty meters above Rome that marks the highest point in the city. In the center of Quirinal Square you can see a curious set of monuments: an Egyptian obelisk right next to the gigantic sculptural group of Zeus' twin children Castor and Pollux, who sit high up on horses over a pedestal of a large trough/pool. The statues are five and a half meters high and are copies of 5th century BC Greek originals that were made in the Roman imperial age.
The palace of Quirinal Hill sums up the history of the last centuries of Rome: first the pope lived there, then the king, and in 1946 the President of the Republic took up residence there. It is one of Europe's richest royal palaces and has an extraordinary amount of artwork; it is opened to visitors for special ceremonies and guided group tours.
Several architects collaborated in the palace's design between the 1500s and 1600s, with the decisive contribution of Gian Lorenzo Bernini in the entrance portal, loggia, and the "torrino", or small tower, that you can see on the left.
When you see the Italian flag with its colors arranged as diamonds, it means that the President is in the palace, while a foreign flag indicates that state visits are underway. If you are in Rome at the end of May, you should know that June 2nd, the Day of the Republic, is the only day of the year where the 16th-century Quirinal Gardens are opened to the public: an opportunity to be seized! You can also watch the spectacular changing of the guard every Sunday morning in the square.
I'd like to point out the ancient 18th-century stables in front of the palace.
Thanks to the layout arranged by the architect Gae Aulenti, the building is now home to wonderful art exhibitions.
FUN FACT: after the breach of Porta Pia, the pope was forced to leave Quirinal Hill because it was assigned as the official seat of the King of Italy.
Vittorio Emanuele II said that he never would have lived in the "home of priests". But the Council of Ministers had already decided, so the king had to adapt.
And with this we have finished our tour of Quirinal Hill in Rome. MyWoWo thanks you for staying with us, and will see you at the next Wonder of the World!