ROMAN FORUM, Palatine Hill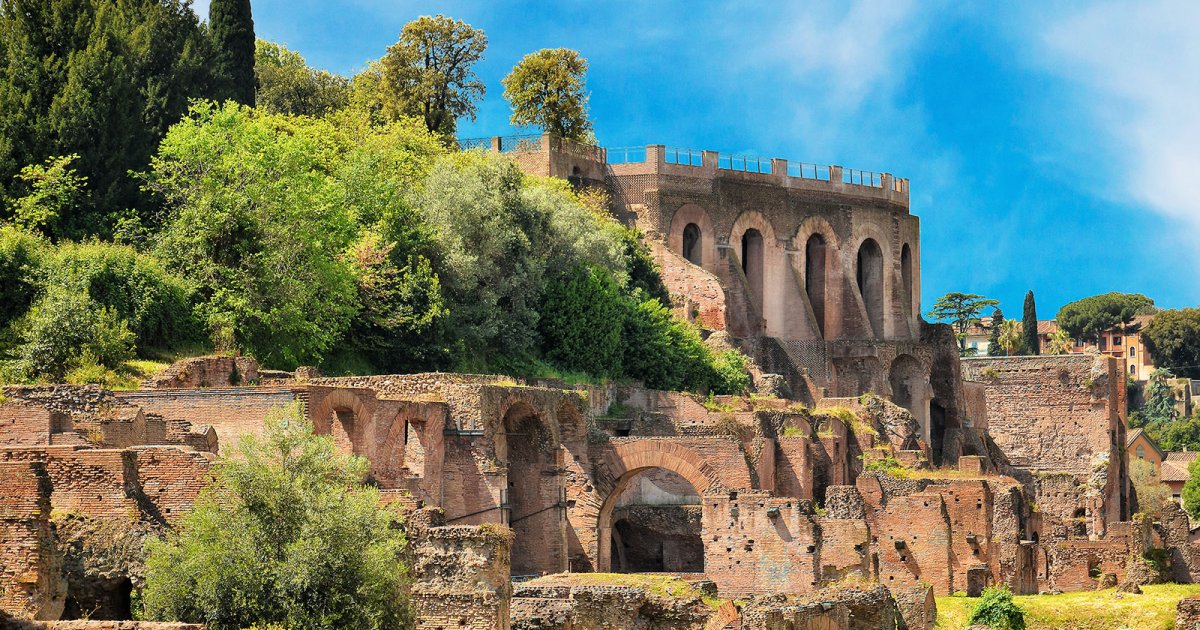 Audio File length: 2.48
Author: STEFANO ZUFFI E DAVIDE TORTORELLA

Language: English / USA
Until the first century BC, Palatine Hill was an elegant residential area, but when the first emperor Augustus established his official residence here, it became a fairy-tale residence: starting with Tiberius, the "Palatium" was continually enriched, so much so that it became synonymous with "Palace", a rich and sumptuous residence. After a long decline, the hill went back to being "fashionable" in the 1500s thanks to Cardinal Alessandro Farnese, who had unbelievably gorgeous gardens built there, called the Farnese Gardens. In the 1600s a botanical garden was added just above the remains of Tiberius' palace. Archaeological excavations have brought sensational finds, such as the murals of the House of Livia that can be admired today in the National Roman Museum, whose removal unfortunately required dismantling some Renaissance and Baroque parts.
Going across Palatine Hill, you'll first reach the remains of the House of Livia, Augustus' wife, which became an integral part of the Domus Augustana. After Augustus, it was used by all the other emperors as a private residence. Septimius Severus even built a racecourse with a tribune reserved for the imperial family. The expansion, of which immense brick structures remain, also included a thermal spa.
The part used for receptions or official activities was instead the so-called Domus Flavia, an immense complex created by incorporating pre-existing buildings at the end of the first century BC. It was built around a courtyard with a rectangular portico and a large fountain in the middle.
From the top of Palatine Hill you can take in stunning views of the center of Rome framed by magnificent trees. The height of the hill was exploited to create the immense Circus Maximus where chariot races were held. It could hold over 300,000 spectators, and was 200 meters by 600.
FUN FACT: the races held at Circus Maximus weren't limited to chariots: there were even wagons with 4, 6, 10, and as much as 20 horses. But the thing that will surprise you most is that in some races, the wagons were pulled by Arabian camels!
And with this we have finished our tour of the Roman Forum. MyWoWo thanks you for staying with us, and will see you at the next Wonder of the World!