SAINT PETER'S, History Of The Basilica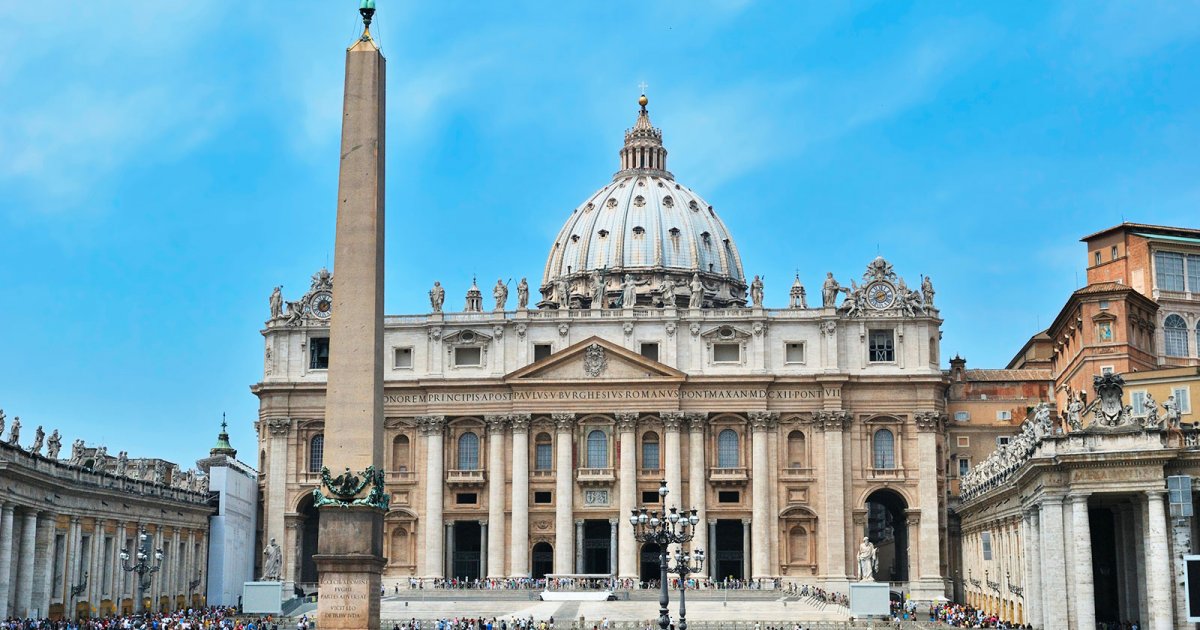 Audio File length: 2.43
Author: STEFANO ZUFFI E DAVIDE TORTORELLA

Language: English / USA
And now I'd like to tell you about the basilica's history, which involved the greatest architects living in the 1500s and 1600s. The architect Donato Bramante from the Marche region was appointed by Pope Julius II as the superintendent of the papal constructions, and he established the huge mole of St. Peter's new basilica in the early 1500s. The project included a square-shaped building with a huge, covered, central compartment with a 40-meter diameter dome. Bramante tore down the entire ancient early-Christian church and set the colossal pillars that would later be maintained as the main supporting structure.
Pope Julius II decided to place his own great funeral monument under the dome of the new basilica. He called Michelangelo to Rome to create the tomb.. After stopping his work on it for four years to paint the vault of the Sistine Chapel, Michelangelo continued to adapt, move, and reduce it: the monument was only completed forty years later, and now you can admire it on the right wall of the church of San Pietro in Vincoli, or St. Peter in Chains. The only remaining sculpture from the original project is that of Moses, which was conceived as the ideal portrait of the pope.
Slowed down by Bramante's death and the invasion of Rome of 1527, work on the basilica resumed with Pope Paul III, who commissioned Michelangelo to take up Bramante's structure and continue developing it. But above all, his main task was to make the dome, the most important part of the new basilica.
Upon Michelangelo's death, however, only the base of the dome had been completed, surrounded by pairs of columns alternating with 14 large windows, and the Lombard architect Giacomo della Porta completed it only about thirty years later.
In the early seventeenth century the naves and basilica that Bramante and Michelangelo had designed with a square layout were lengthened and the church took on a cross-shaped layout.
Keep in mind that when the immense basilica was consecrated, it was still standing in the middle of an empty clearing whose only object was the solitary Egyptian obelisk, so its interior also had to be immense but bare, almost like a succession of empty spaces. It was only thanks to Bernini's interventions that the basilica and square became the spectacular backdrop of the most solemn celebrations of the Catholic Church.
FUN FACT: Pope Urban VIII supported the architect Bernini, commissioning him a lot of work. The two had lunch together every Sunday. The Romans said, "If Gianlorenzo doesn't fluff his blanket, the pope doesn't sleep"!