TREVI FOUNTAIN, Presentation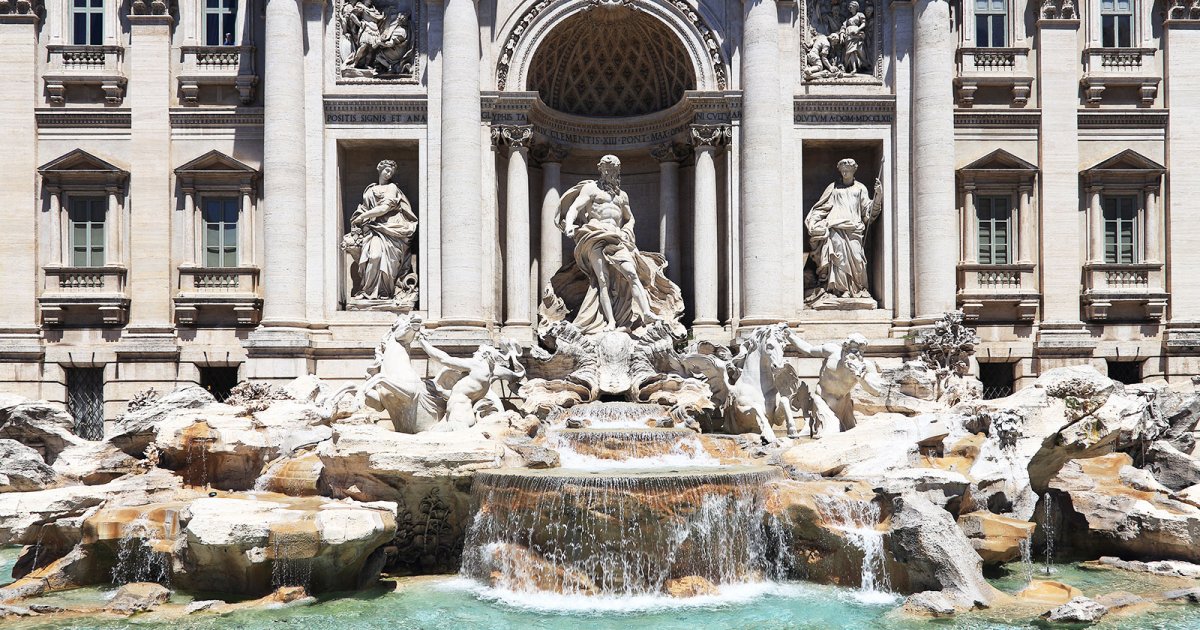 Audio File length: 2.38
Author: STEFANO ZUFFI E DAVIDE TORTORELLA

Language: English / USA
Hi, I'm James, your personal guide. Together with MyWoWo, I'd like to welcome you to one of the wonders of the world.
Today I'll accompany you through Trevi Fountain, which is one of the most cinematic places in Rome!
In a legendary scene of "La Dolce Vita", Federico Fellini's film entirely set in Rome, the blonde and beautiful Anita Ekberg steps into the Trevi Fountain's pool and invites Marcello Mastroianni to follow her. Thanks also to this scene, this beautiful monument has entered collective imagination as one of the wonders of the Eternal City. In fact, as you walk through the historic center the great fountain suddenly appears as you turn from one of the surrounding streets. The word "Trevi" comes from "tre vie" which means three streets in Italian, and references the three small streets that open up onto the clearing where the fountain stands. It is supplied by the "Acqua Vergine", which is an aqueduct that's nearly twenty kilometers long and was built by the Agrippa console for the imperial baths.
Trevi Fountain dates back to the first half of the 18th century, and is considered the last great work of Baroque architecture in Rome. The architect Nicola Salvi took twenty years to build it, transforming the rear façade of Palazzo Poli into the entrance of an imaginary "Palace of Neptune", a kind of monumental arc of triumph with the bearded god of the sea bursting through horses, tritons, rocks, and jets of water.
According to a very famous tradition, anyone who turns his back and throws a coin into Trevi Fountain, will return to Rome. That's why you'll see tons of coins at the bottom of the fountain. The local police make sure that nobody enters the fountain to collect them; in the past, a typical tourist scam involved locals selling tourists "rights" to collect them in the fountain themselves. But there's another tradition linked to the fountain, and this one is more romantic: when a young man was forced to leave Rome, his girlfriend would make him drink a glass of water from the fountain and then break it, which meant that he would be faithful and would return.
FUN FACT: if you look carefully at the left side of the fountain, you'll see a large travertine vase (it's called the "Ace of Cups" because it resembles one card of an Italian card game). Legend has it that the architect Salvi had it put there to block the view of a barber whose shop was next to the fountain and who wouldn't stop criticizing his work!
And with this we have finished our tour of Trevi Fountain in Rome. MyWoWo thanks you for staying with us, and will see you at the next Wonder of the World!