VATICAN MUSEUMS, Archaeology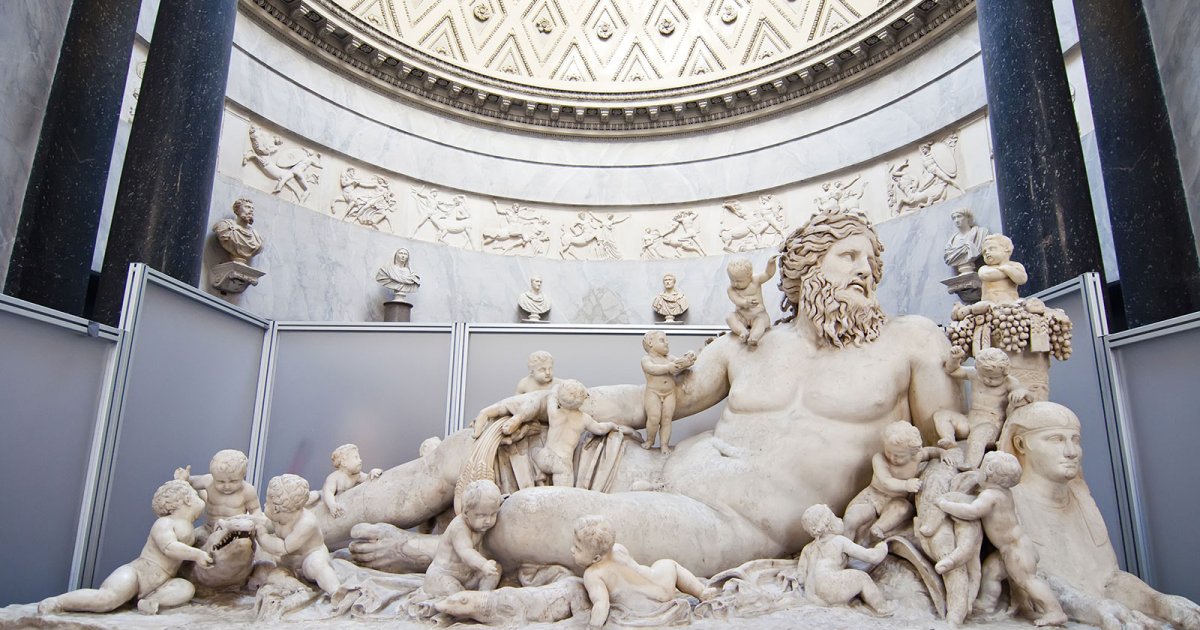 Audio File length: 3.06
Author: STEFANO ZUFFI E DAVIDE TORTORELLA

Language: English / USA
If you're passionate about classic sculpture, I highly recommend visiting the Pio-Clementino Museum. Here you'll see some of the most famous classical statues: in addition to having their own artistic value, these statues also have the great merit of having been the inspiration of many Renaissance and Baroque masterpieces.
The museum mostly has Roman replicas of Greek originals that had been found in Rome, first on random occasions, then thanks to systematic archaeological research. You'll see the famous Belvedere Torso, a large fragment of a statue of a god with a mighty body that Michelangelo and Rubens used as a model, and you'll see the highly admired Belvedere Apollo, a fundamental example of academic art.
But the museum's most famous piece is Laocoön and His Sons, made about 2000 years ago by a group of sculptors in Rhodes; it is one of the most moving works in the history of ancient art. The sculpture depicts a scene told in the Latin poem Aeneid, Virgil's masterpiece. During the siege of Troy, Laocoön was the Trojan priest who had tried to warn his fellow citizens of the deceit of the wooden horse to no avail, to then be crushed by two sea serpents along with his children. Keep in mind that, as is often the case with classical art, this masterpiece from the last phase of Greek art was designed to be seen only from the front, not on all sides.
The discovery of the marble group in the ancient area of Nero's palace in the early 16th century was very important for the study and revival of classical art in the Renaissance. This work has been studied, copied, and interpreted in every possible and imaginable dimension and technique. The original's missing parts, such as Laocoön's right arm, have faced artists with the dilemma of respecting the group's fragmentation or inventing new reconstructions.
Until Laocoön and His Sons was discovered, the word "classic" had been synonymous with serenity and composure. But the Trojan priest's poignant expression showed that classical art was also capable of drama, pain, and strong, defined muscles.
FUN FACT: Laocoön and His Sons was discovered by a nobleman in his vineyard; he was so incredulous of his good luck that he kept the sculpture in his bedroom for safety. The news of the discovery made its rounds through the courts of Italy, and the nobleman received many offers; Pope Julius II was finally successful in purchasing it. Later, in order to find a worthy setting for the statue, the Pio-Clementino museum was established, which is named after the Popes Clement XIV and Pius VI.