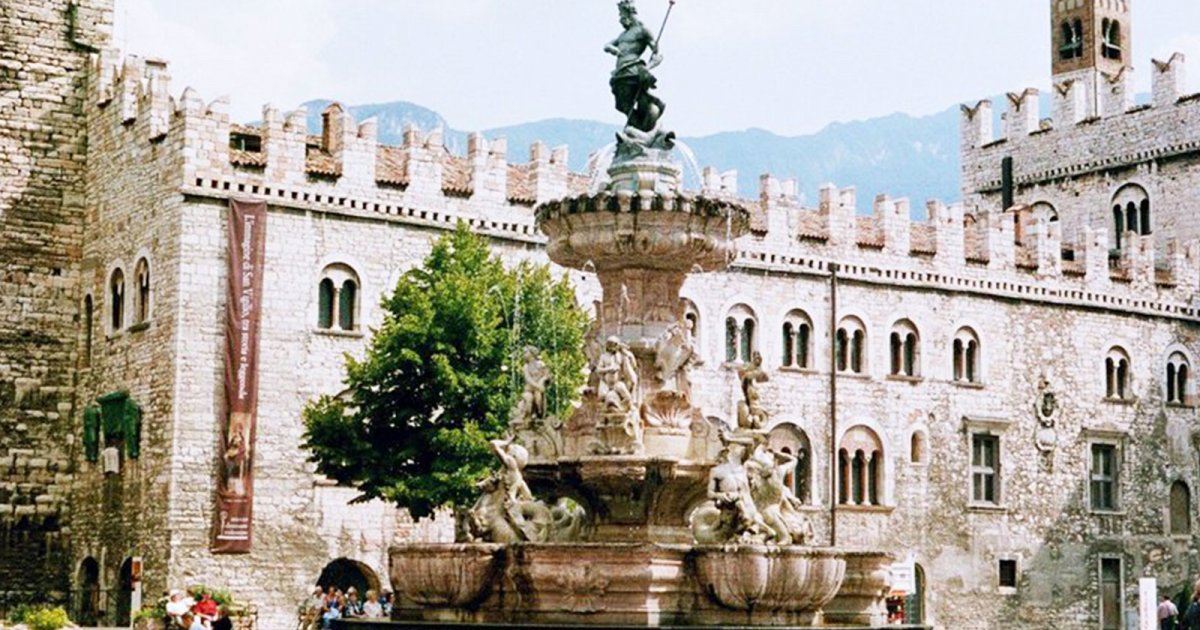 Audio File length: 2.39

Language: English / USA
Hi, my name's Marcy, and I'm your personal guide. Along with MyWoWo, I'd like to welcome you to one of the Wonders of the World: Piazza Duomo.
If you want to enjoy the beauty of Piazza Duomo to the fullest, I suggest you stand in the center, beside the fountain topped with the figure of Neptune. This statue is actually a bronze copy of the original eighteenth-century sculpture by the artist Stefano Salterio, which is now in the courtyard of Palazzo Thun. Beneath the statue of Neptune, sea gods, mermaids, dolphins and seahorses embellish the Baroque monument, designed by Antonio Giongo in the 18th century.
On the side of the square nearest the bell tower of the Cathedral, you'll notice the picturesque wooden balconies of the building at number 24, the elegant Casa Balduini, a Gothic construction decorated with fifteenth-century frescoes, which are unfortunately rather faded. A little further ahead, on the building at the corner with Via Cavour, you'll find a stone in memory of the politician and patriot Cesare Battisti, born here in 1875, when Trento was still part of the Austrian Empire. Cesare Battisti was a member of the parliament of Vienna, who fought alongside the Italian Alpini troops during the First World War, for which he was hanged as a traitor by the Austrians.
As you walk along the characteristic porticoes, take a moment to admire the splendid facades of the Cazuffi-Rella houses on the corner with Via Belenzani. Frescoed around 1530 by the painter Marcello Fogolino, who lived here, the two buildings form an original interplay of colors created by the use of the chiaroscuro technique on one and the use of lively colors on the other. Painted on the facades are mythological monsters such as Geryon, easily identifiable on the second floor of the first house on the left, with the head of a woman and the body of a serpent. Also depicted are Diana and other Roman deities, together with other symbolic figures of the same delicate beauty that also characterizes the small fountain topped with an eagle, a nineteenth-century monument in front of the house on the left.
An interesting fact: if you're wondering what a fountain dedicated to the gods of the sea is doing in a city in the mountains, it is a homage to the abundance of water that Trento enjoys thanks to its numerous waterways.