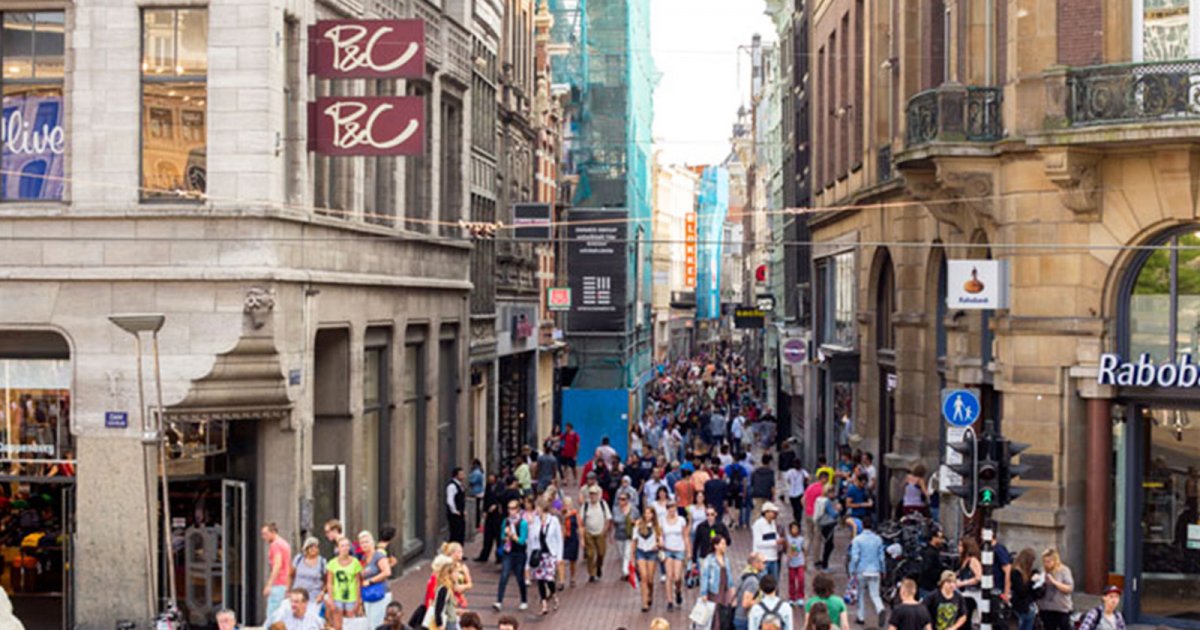 Audio File length: 2.39

Language: English / USA
Kalverstraat is the long, pedestrian street that descends from Dam Square towards the flower market. The name means "street of calves", because the cattle market used to be held here. This is the main shopping street in Amsterdam Old Town. Flanked by numerous side streets, it is always bustling with tourists visiting the souvenir shops that alternate with showrooms of international brands.
About halfway down Kalverstraat, a former orphanage is home to the lively, unpredictable Amsterdam Museum, which contains a huge, varied collection of artworks, relics and memorabilia of all kinds dedicated to the history of the city from its foundation in the 13th century up to the present day. The collection focuses in particular on the 17th century, the "Golden Age" of Amsterdam and the Netherlands, which had become a world power in international trade and explorations.
A must for any visitor to Amsterdam, the historical building housing the museum is divided into three floors, and the chronological and thematic exhibition is constantly being updated and enhanced with multimedia installations. Among the masterpieces you can admire is the fascinating – if indeed a little disquieting – Anatomy Lesson of Doctor Deijman, painted by Rembrandt in 1656.
Soccer fans will be particularly interested in the section dedicated to the formidable Ajax team captained by Johan Cruyff.
A part of the Amsterdam Museum is the delightful Begijnhof courtyard; the usual entrance is a little door in Spui Square, characterized by bookstores and long-established bars and restaurants.
The Begijnhof is a social institution founded way back in 1346 as a community of work and prayer for widows and unmarried women. Tucked away in the lively heart of the city, this is an oasis of calm and silence: organized as a self-sufficient community, it is composed of a large garden courtyard, surrounded by small houses, most of them dating to the 17th century, with a Catholic chapel.
An interesting fact: one of the most distinctive glass-covered passageways in Amsterdam is the Schuttersgalerij, the Civic Guard's Gallery, which you can reach from Kalverstraat, next to the Amsterdam Museum. Displayed on the sides of the gallery are centuries-old group portraits of members of the Civic Guard, alternating with temporary contemporary art exhibitions and installations.
Our visit to Dam Square ends here. MyWoWo would like to thank you - see you again at another Wonder of the World!