RED LIGHT DISTRICT, Introduction And Oude Kerk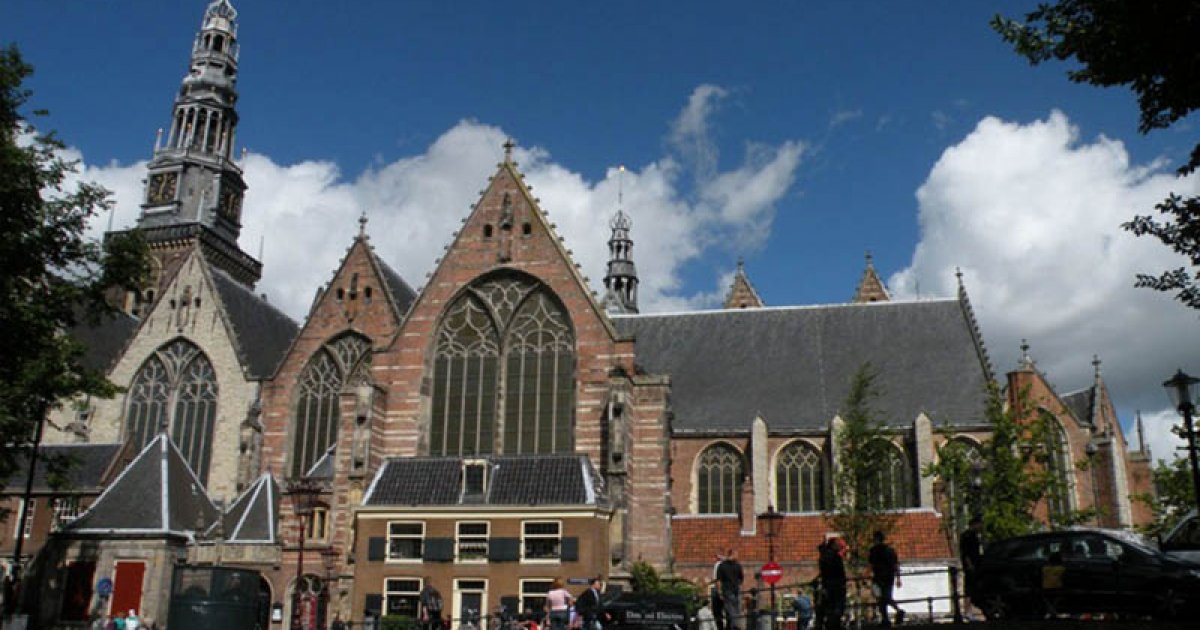 Audio File length: 2.17

Language: English / USA
Hi, my name's Rick, and I'm your personal guide. Along with MyWoWo, I'd like to welcome you to one of the Wonders of the World: the Red Light District.
Amsterdam's legendary Red Light District is the neighborhood in the city with the highest concentration of brothels and houses where the prostitutes, in a variety of attire, advertise their services straight from windows that look onto the street.
Prostitution is legal here, and controlled by the authorities to guarantee the safety of both the women and their customers.
Marked by lighting decorations with red roses, the neighborhood forms the northern "tip" of Amsterdam Old Town, between the central station and the large Nieuw Markt Square.
The real name of the district is De Wallen, meaning "the wall", because it used to be the old neighborhood for sailors near the first circle of the medieval defensive city walls, next to the old port.
In recent years, since the local city council purchased a number of buildings for use as offices and shops, the area has perhaps lost a little of its traditional charm, but you can still see a number of "houses" with prostitutes on show in the windows.
Ironically, in the heart of such a "sinful" neighborhood, you can also see the oldest, most important church in the city, the Oude Kerk, or "old church", in the center of a small square with trees and surrounded by tiny old houses. Originally built in the 13th century and later altered, this huge, austere Gothic church has numerous windows on the facade and is topped with a high tower, which offers splendid views.
The bare, austere interior, typical of Calvinist places of worship, is embellished with a number of sixteenth-century stained-glass windows. The floor is covered with hundreds of gravestones, one of which, clearly marked, is of Saskia, the first wife of Rembrandt, who died in 1642 just after giving birth to their son Titus.
An interesting fact: behind the church, if you follow a canal, you'll come to the dock of the old port, where you'll find the Tower of Tears, so called because it was the point where the sailors' wives would bid farewell to the departing ships.