BOLSHOI THEATER, Introduction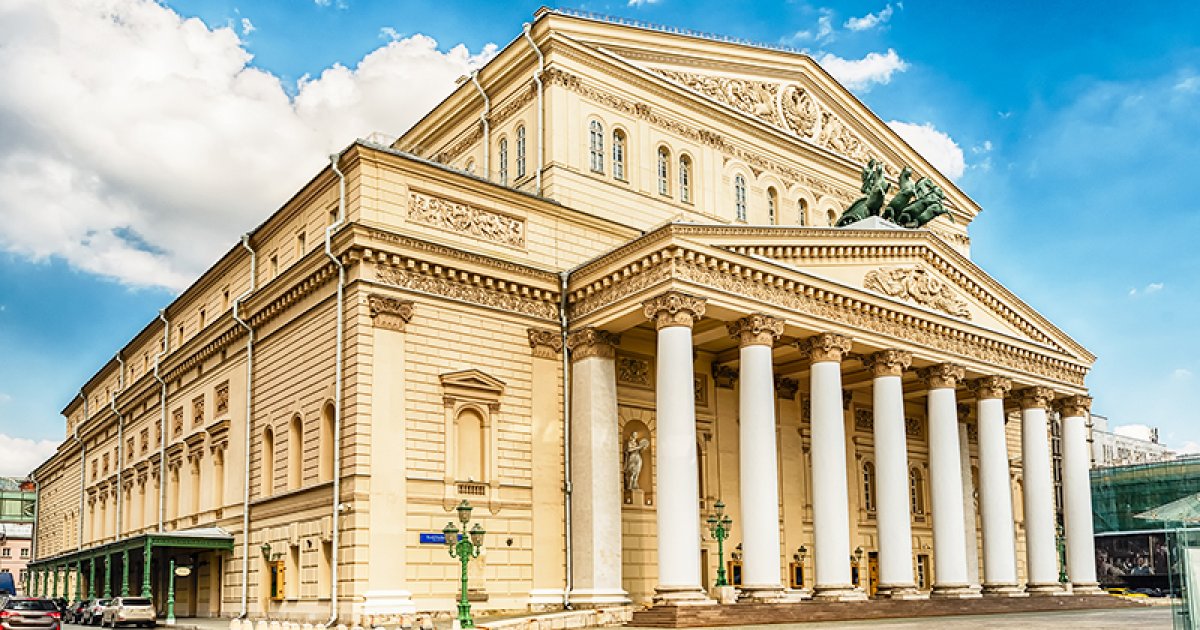 Audio File length: 2.13

Language: English / USA
Hi, my name's Rick, and I'm your personal guide. Along with MyWoWo, I'd like to welcome you to one of the Wonders of the World: the Bolshoi Theatre.
The Bolshoi Theatre is one of the most important theatres in the world. Its name means Great Theatre in Russian. Its fame is linked to the dance and opera companies that are among the oldest and most renowned in the world. The Bolshoi Ballet is by far the largest dance company that exists, with more than 200 dancers, and the Theatre's Dance Academy is probably the world's most famous ballet school. This magnificent theatre is where Tchaikovsky's famed Swan Lake premiered on February 20 1877, the best-known and most performed classical ballet ever.
The theatre was inaugurated in 1825 but had to be rebuilt almost entirely in 1853 by the Italian architect Alberto Cavos after it was severely damaged by a fire. The result is the splendid neoclassical building that stands before you today, with a large portico supported by a single row of columns.
If you look up to the portico's roof, you'll see a bronze sculpture of a quadriga by Peter Clodt von Jürgensburg.
In addition to the restorations carried out over the years, in 2005 the Theatre was completely restructured to restore the acoustics to their original quality and to renovate the decorative features from the imperial period. Unfortunately, during Stalin's rule the theatre was also transformed into a venue where party meetings and congresses were held, which not only compromised the acoustics, but anything that evoked the luxury of the Tsarist period such as chandeliers and stuccoes were removed.
After six years of restorations, the theatre was finally reopened on October 28, 2011. The restoration costs apparently exceeded the staggering sum of one billion dollars!
Interesting fact: the Russians hold the Bolshoi Theatre so dear and it's such an important reference point for all citizens and inhabitants that the neoclassical facade features on the 100 ruble banknote.