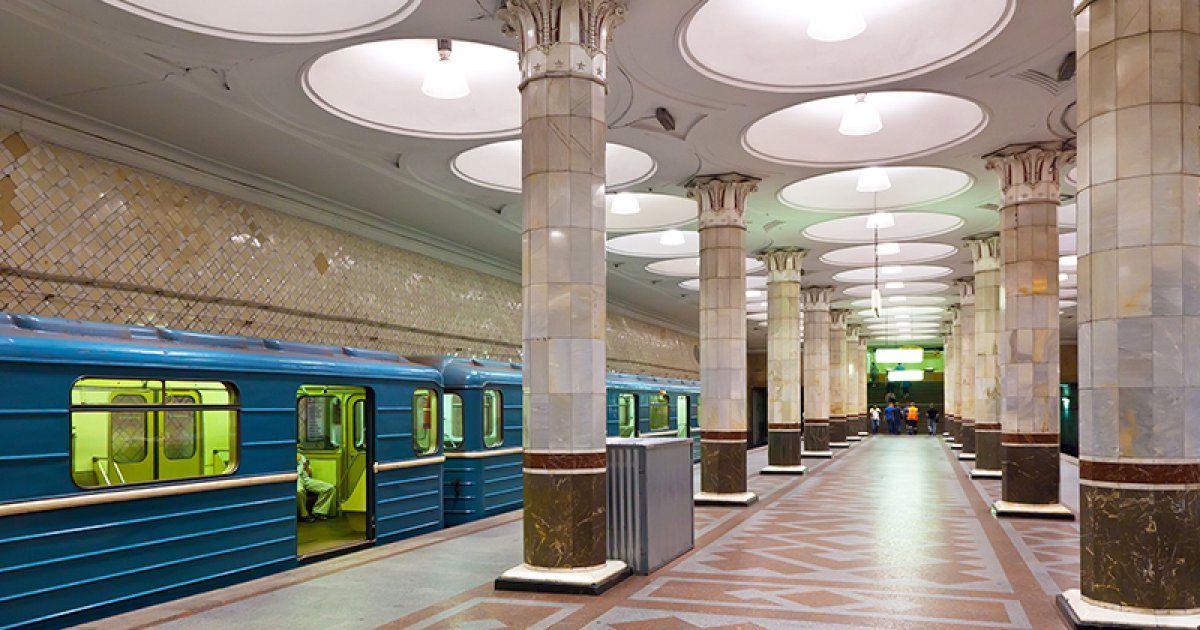 Audio File length: 2.18

Language: English / USA
Hi, my name's Jill, and I'm your personal guide. Along with MyWoWo, I'd like to welcome you to one of the Wonders of the World, the Moscow Metro.
The Moscow Metro is universally considered to be the most beautiful underground railway in the world, so much so that it has become one of the city's main tourist attractions.
It has been running since 1935, when the first 11-kilometer-long line connecting 13 stations was opened. Today, its routes stretch over 300 kilometers with 200 stations, and it is still expanding.
The Moscow Metro was one of the most extraordinary projects carried out by the Soviet Union, not only as an incredible feat of engineering, but also as a great artistic and architectural achievement. Stalin himself selected artists and architects to design a structure that would emblemize Russia's "Svetloe budushchee", that is, its bright future.
Some of the historic stations, mainly along lines 2, 3 and 5, are definitely worth a visit, beautifully decorated with marble and imposing chandeliers and impressive high ceilings. On your metro journey, if you get off at one of these stops you can admire artworks including bas-reliefs, friezes, bronze and marble statues, stained glass windows, countless mosaics and images of revolutionary and historical figures, as well as those of workers, soldiers, peasants and students.
A number of the most beautiful stations were built before Stalin's death in 1953. Later, throughout the process of "destalinization", his images were gradually removed, many sculptures were moved elsewhere and some mosaics and reliefs were scraped off.
If you aren't able to take part in one of the organized tours to visit the most beautiful stations, in the next file I will point out some of the most interesting ones, but be aware that if you can't read the Cyrillic alphabet, they will not be easy to find. On top of this, the underground network is a real labyrinth and many stops, if they are a station on multiple lines, have more than one name.
An interesting fact: The deepest metro station, Park Pobedy, was dug 84 meters below ground and is reached by taking the longest escalator in Europe: 126 meters and 740 steps.