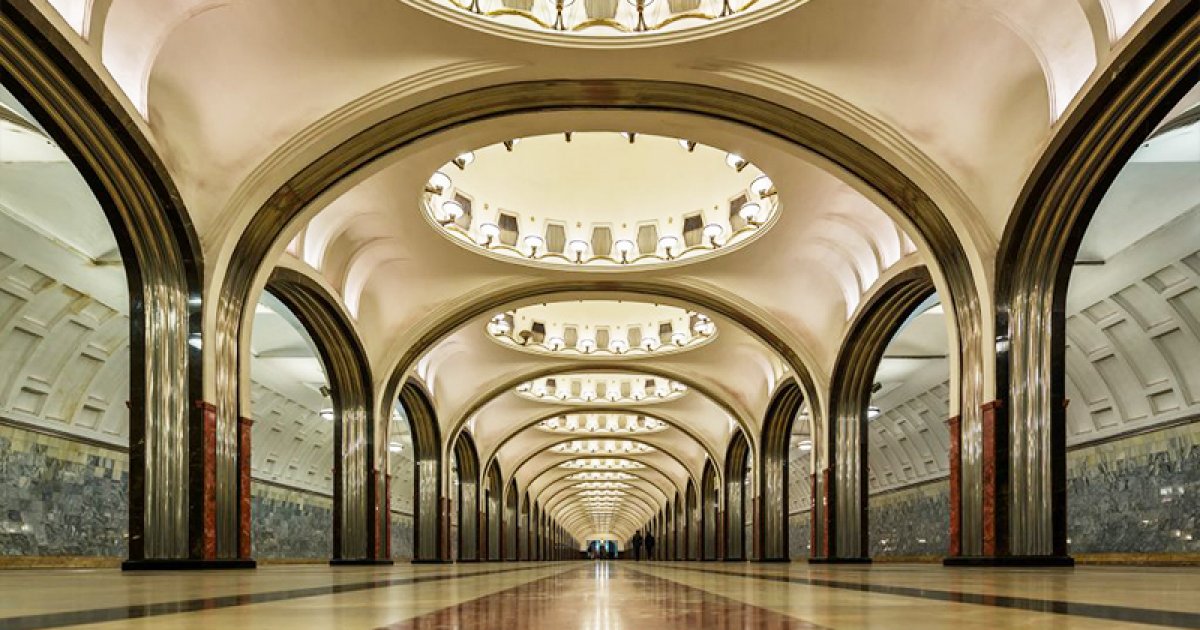 Audio File length: 2.30

Language: English / USA
In just a few minutes, I'll give you the most important information because it would be impossible to see all the most beautiful stations in a single visit. In fact, about forty of them have been declared cultural heritage sites, but if you focus on lines 2, 3 and 5, you can visit some of the best.
I'd recommend that you avoid rush hour during the week, when millions of people crowd this intricate maze. The ideal time to go is in the evening or early in the morning, and over the weekend is better yet.
You might wonder why some of the stations are so beautiful, elegant and luxurious.
Well, when the first ones were built, one of the aims was to celebrate the brotherhood between the peoples of the Soviet Union, military victories, social and scientific achievements, and art.
The Mayakovskaya station is one of the most beautiful, decorated with 34 mosaics. During the World War II bombings, it was used as an air-raid shelter to save many lives.
The Komsomolskaya station is completely different in style, but just as extraordinary. It is immediately recognizable by the vaulted yellow ceiling, decorated in Baroque style and embellished with mosaics depicting military heroes.
The Novoslobodskaya station, on the other hand, has 32 stained-glass cathedral-like windows, ornately decorated with gilded friezes. Six of them represent the "intellectual professions": architect, geographer, agronomist, engineer, artist and musician.
The Ploshchad Revolyutsii station is one that you will likely visit, as it is located right underneath Red Square. Seventy-two bronze sculptures are on display here: truly a gallery of art! The life-size statues portray the Russian people, made up of workers, students, soldiers, farmers, writers.
Other stations were designed to celebrate the union between the republics of the Soviet Union. Stop at Belorusskaya to see the mosaics dedicated to Belarusian culture, history and economy. Then head to Kievskaya, where you will see a wonderful white corridor decorated with frescoes depicting mainly workers and other aspects of the Ukrainian life.
An interesting fact: Some say that there is a secret metro line called Metro-2 that connects military bunkers and strategic government points, but this has never been officially confirmed.
Our visit of the Moscow Metro ends here. MyWoWo would like to thank you - see you again at another Wonder of the World!