OSTANKINO TOWER, Presentation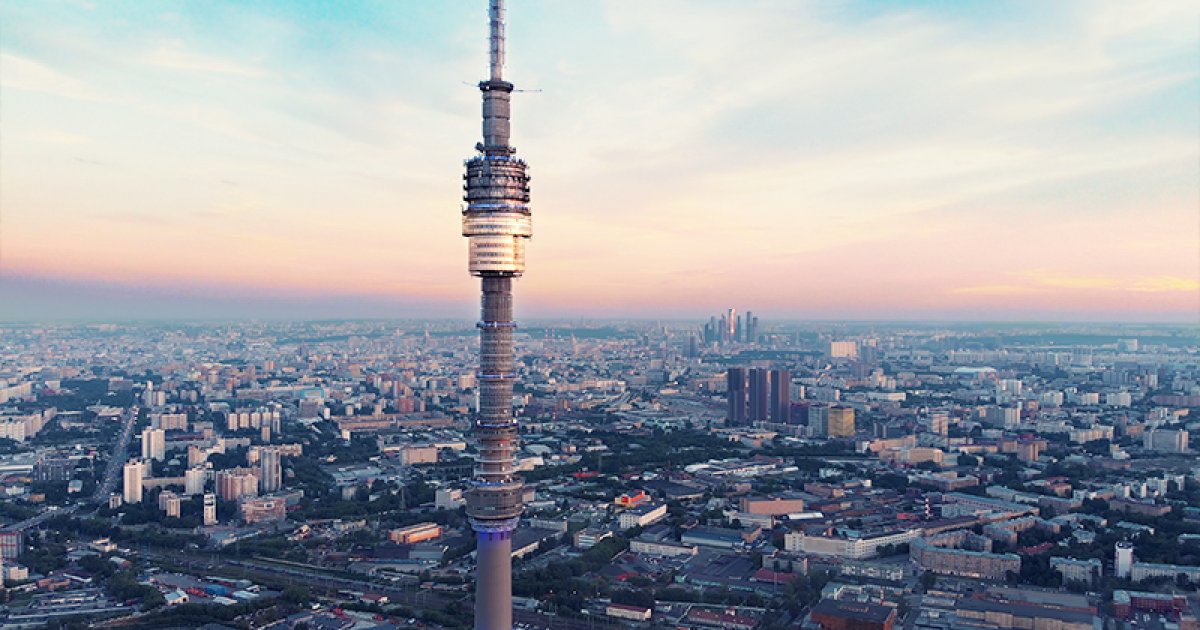 Audio File length: 2.24

Language: English / USA
Hi, my name's Marcy, and I'm your personal guide. Along with MyWoWo, I'd like to welcome you to one of the Wonders of the World: Ostankino Tower.
The spectacular Ostankino Tower is named after the neighborhood where it is located and has been a defining architectural element of Moscow's skyline since the 1960s.
During the Cold War, the Soviet Union wanted to build something taller than the Empire State Building in New York, and so this futuristic reinforced concrete structure measuring 540 meters was designed for radio and television broadcasts.
The Tower, the pride of Soviet engineering, was designed by the great Russian architect Nikolai Nikitin, who developed a construction in prestressed reinforced concrete, a type of concrete that is particularly strong. Construction began in 1963 and ended in 1967.
The extensive use of prestressed concrete led to the creation of a simple and robust tower that not only broke the height record of the Empire State Building, but became the tallest self-supporting structure in the world.
Unfortunately, it only held the record for 9 years, until 1976 when the CN Tower in Toronto, Canada was built, surpassing Ostankino Tower by 13 meters. In 1994, plans to increase the height of the tower to 561 meters by adding an antenna were drawn up, but the modification was never implemented due to lack of funds. However, Ostankino Tower is still the tallest self-supporting structure in Europe, and has been for fifty years.
The view of the city from the terrace, 337 meters above sea level, is truly breathtaking and definitely worth a visit. The lift to the bar and panoramic terrace, entirely surrounded by glass, takes just 42 seconds. Lightning speed!
If you're afraid of heights, you can also enjoy the view from an open terrace that is "only" 85 meters high.
Let me leave you with an interesting fact: If you want, you can experience the thrill of taking a selfie floating in midair... But I wouldn't recommend this to anyone who suffers from vertigo. Even if you're standing on a glass floor, it will really feel like you're in midair, very high up off the ground...