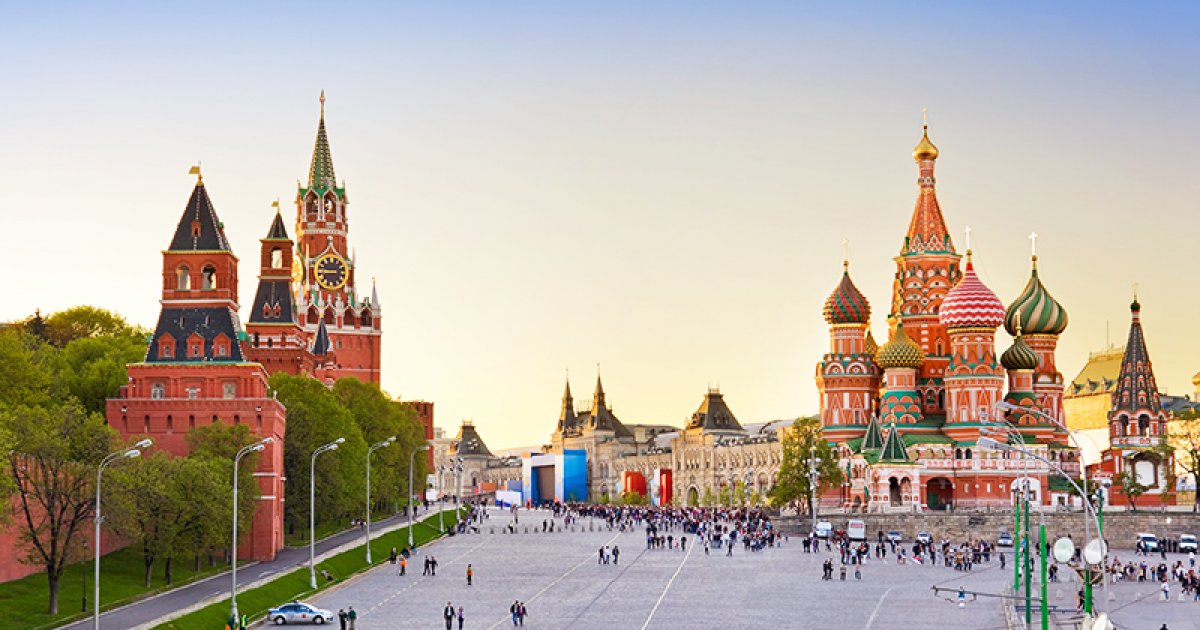 Audio File length: 2.20

Language: English / USA
Hi, My name's Jill, and I'm your personal guide. Along with MyWoWo, I'd like to welcome you to one of the Wonders of the World, Red Square.
700 meters long and 130 meters wide, Red Square, which separates the Kremlin from the city center, is the most important square in Moscow and all of Russia, not only for its historical significance, but also because the main streets of Moscow begin here and then become highways that connect Moscow to the whole country.
You should know that the name "red square" does not come from the fact that the buildings around it are mostly red, or from the connection between the color red and the communist ideology, but from the Russian adjective krasnaja, which means both "red" and "beautiful" and that was originally used to mean "beautiful" referring to St. Basil's Cathedral, and later extended to the square. Believe it or not... before that, the square was called Požar, or "burnt place", because the wooden buildings facing it were easily subject to fire.
Red Square, which is one of the most visited squares in the world, contains some extremely interesting monuments. The most important is the magnificent St. Basil's Cathedral, built before the square even existed. In this enormous open space you'll also find the State Historical Museum, a red brick building that is reminiscent of a typical Russian building from the 1500s, but built towards the end of the 1800s at the request of Tsar Alexander II, who wanted to erect a building that would match the style of the Kremlin.
The most important Soviet monument in the square is without a doubt Lenin's Mausoleum, but don't forget the GUM Department Store, built in Soviet times and now privatized, which was the most important shopping center in the whole country for decades, and serves as a reminder that the square was originally built as a market place.
I would also like to point out the small Kazan Cathedral, rebuilt in the 90s, where you can see the Icon of Our Lady of Kazan just above the door, one of the most revered sacred images in Russia.
An interesting fact: Although it's huge, Red Square is only the second largest square in Moscow: the top spot goes to University Square which is more than 130,000 square meters.