RED SQUARE, State Historical Museum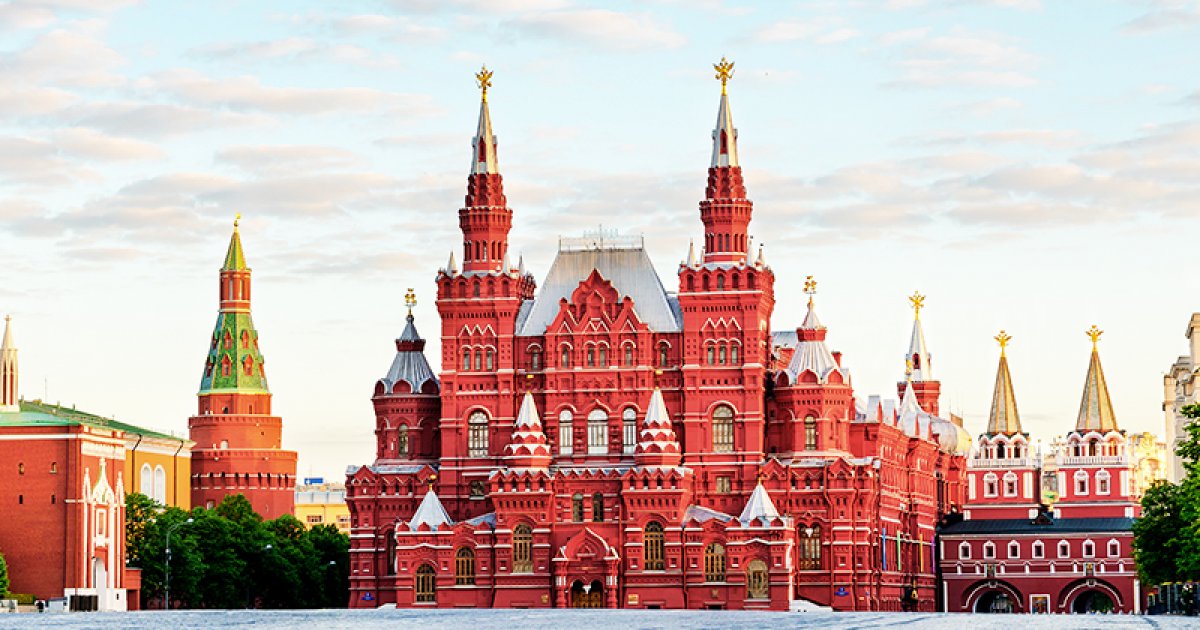 Audio File length: 2.29

Language: English / USA
The State Historical Museum, the fifth largest museum in the world, guides you through the historical events that have affected the people of the immense Russian territory from the Paleolithic era to the end of 20th century.
Inside the rooms, some of which are magnificently decorated with stuccoes and frescoes, arranged to accommodate the different historical periods with accurate reproductions of spaces or decorations typical of the time, you will find archaeological artefacts, coins, ancient texts, weapons, jewelry, as well as precious works of art, icons, furniture and clothes, some of which belonged to the tsars.
Where the museum is located was previously occupied by the Principal Medicine Store, built by Peter the Great, which already gathered imperial collections of antiquities.
But in 1872 a group of Russian intellectuals encouraged the opening of a real museum dedicated to the history of the nation. The first stone was laid in August 1875 by Emperor Alexander II and the museum was opened to the public in 1883 during the celebrations of Alexander III's coronation.
The marvelous building, which was built in neo-Russian style following a design by architect Vladimir Sherwood and engineer Anatoly Semenov, amazes visitors with its pinnacles, serrated cornices and arched windows. Its red brick walls and architecture mimic the appearance of the Kremlin walls.
The visit of the museum, across two floors, begins with a large room decorated with the complex family tree of all the Russian rulers and continues with 21 rooms that illustrate the history from the Paleolithic period to the formation of the Russian state with a centralized government. Upstairs, however, another 14 rooms house exhibits that span the 18th century to the 20th century. Believe it or not, the museum has a collection of almost 5 million objects, only 20,000 of which are on display!
An interesting fact: Did you know that during the Soviet period, in 1937, the internal wall paintings were declared to be of bad taste and so they were to be destroyed. Fortunately, the foreman of the demolition company cleverly decided to hide them under a layer of lime and plaster, so they were able to be restored when the museum was renovated between 1986 and 1997.