TRETYAKOV GALLERY, Introduction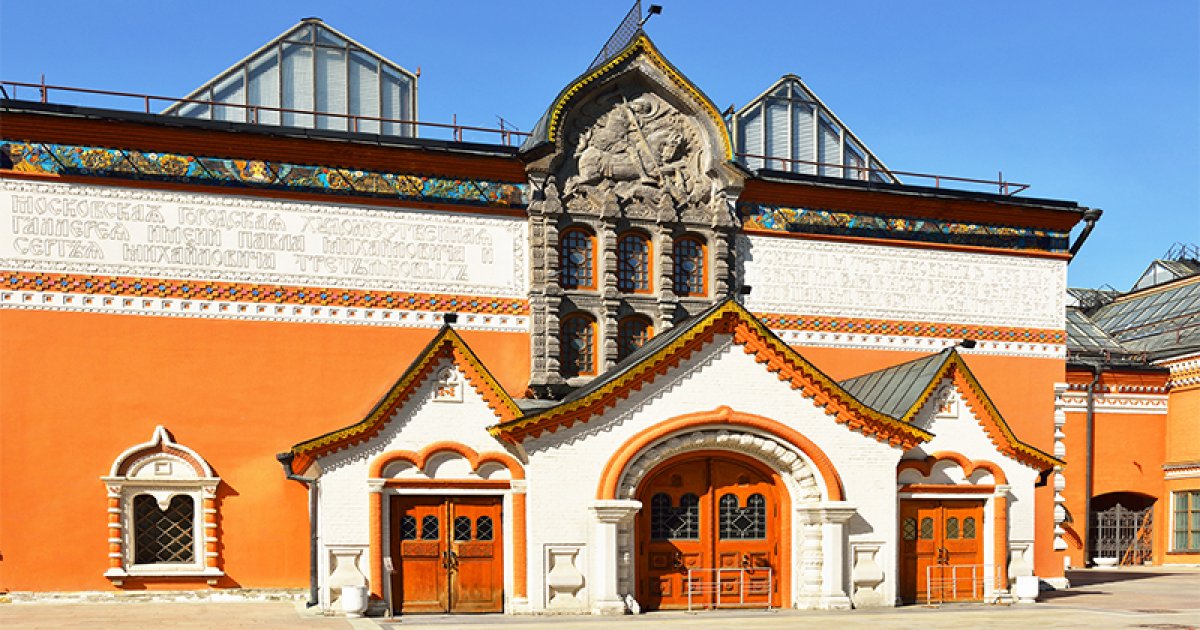 Audio File length: 2.52

Language: English / USA
Hi, my name's Marcy, and I'm your personal guide. Along with MyWoWo, I'd like to welcome you to one of the Wonders of the World, the Tretyakov Gallery.
The Tretyakov Gallery holds the largest collection of Russian art in the world.
You should know that this museum was founded thanks to the backing of the Muscovite financier Pavel Tretyakov, an important collector of Russian art who supported many artists of his time. In 1892, he donated more than 2,000 artworks, his house and other buildings to the city of Moscow.
The gallery now houses about 180,000 works by Russian artists, from 1200 to contemporary times and is divided into two separate buildings, one located in the Lavushinsky Lane and the other in Krymsky Val.
Lavushinsky is where you'll find the more historic building, built between 1902 and 1904, which housed the entire Tretyakov collection until 1956 and today it contains the oldest works. Its facade was designed by the painter Victor Mikhaylovich Vasnecov, in typical Russian fairytale style. Given the ever-increasing number of works, over the years the Gallery has expanded and moved to some of the surrounding buildings, including the Church of Saint Nicholas in Tolmachi.
In Lavushinsky you can see over 1,300 works of art spanning from 1000 to the beginning of the 20th century, including icons, pre-Mongolian mosaics, landscapes, portraits and historical paintings, including works such as "The Trinity" by Andrei Rublev and "The Appearance of Christ to the People" by Alexander Ivanov. You'll also find the most complete collection of paintings by the famous painter Ilya Yefimovich Repin with masterpieces such as "Ivan the Terrible and His Son Ivan", "Unexpected Return", "Religious Procession in Kursk Province" and his portraits of famous people such as Mussorgsky and Tolstoy.
In the section on display in Krymsky Val you will find the must-see collection of 20th century and contemporary art, unveiled in 1985, exhibited in an old building built during the rationalist architectural movement. You will see masterpieces by great Russian painters such as Chagall, Kandinsky and Malevich, as well as portraits and works of Soviet naturalism.
An interesting fact: Pavel Tretyakov's brother Sergei was also a patron of the arts, collecting French and Dutch paintings, and he also donated his collection to the museum.