TSARITSYNO PARK, Presentation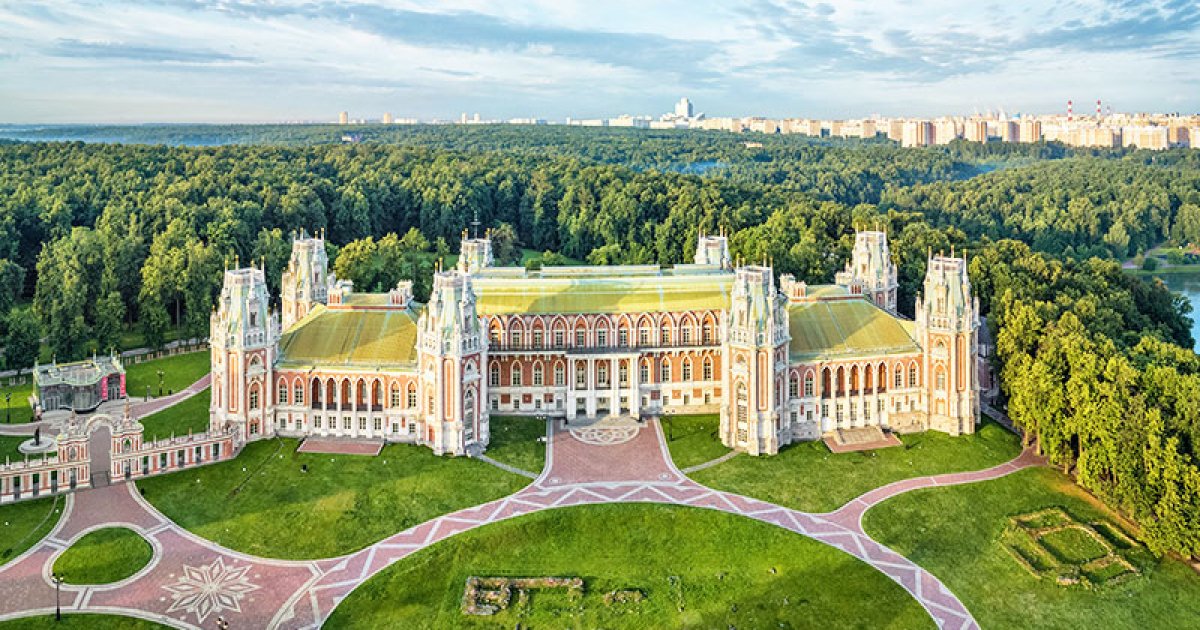 Audio File length: 2.33

Language: English / USA
Hi, my name's Marcy, and I'm your personal guide. Along with MyWoWo, I'd like to welcome you to one of the Wonders of the World: Tsaritsyno Park.
The magnificent Tsaritsyno Park, with the adjoining Grand Palace, was meant to be the summer residence of Catherine the Great, Empress of Russia from 1762 to 1796. In fact, the name of this wonderful place comes from the term "tsaritsa", which means tsarina.
In 1775, the empress fell in love with this green space and, after buying it, commissioned the architect Vasily Bazhenov to build her a palace. We don't know exactly what went wrong, but the fact is that when the work was almost completed, Catherine decided to demolish everything and to start from scratch using another architect, Matvey Kazakov.
The project was probably doomed from the start, because it wasn't completed the second time around either, this time because of the death of the empress.
Unfortunately, none of her successors were interested in the estate, so it fell into disrepair for about two centuries. At the beginning of the new millennium, the Russian government saw the palace's potential and finally completed the unfinished project.
The main buildings are the Grand Palace and a second adjoining building, connected to it by a gallery. The complex is a successful combination of several styles that come together in perfect harmony, from Russian Baroque to Gothic, from classical to Arabic. Nearby you'll find the "Bread House", originally meant to hold the kitchens, but today it often hosts temporary exhibitions and concerts.
This is now one of the most popular parks for Muscovites and tourists alike, because of its splendid buildings and immense grounds, full of greenery, bridges, lakes and greenhouses.
A different aspect of the park's charm is revealed every season, from when it is covered by a white blanket of snow that gives it a fairytale-like look, to the summer months when it comes to life with countless outdoor activities, with rental pedal boats and boats to crisscross the lakes.
Right in the middle of one of these lakes you can also admire a beautiful musical fountain.
Let me leave you with an interesting fact: you can even find a group of burial mounds in the park that belong to the Vyatich tribe, dating back almost a thousand years.