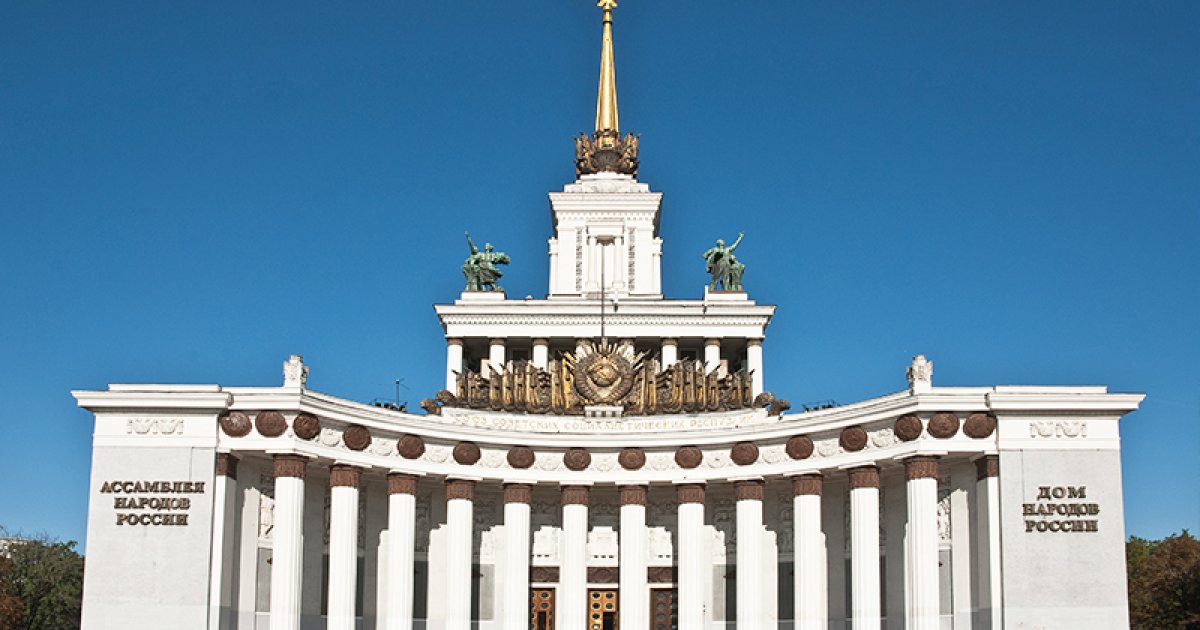 Audio File length: 2.27

Language: English / USA
Hi, my name's Jill, and I'm your personal guide. Along with MyWoWo, I'd like to welcome you to one of the Wonders of the World: the VDNKh park.
VDNKh park is one of the largest and most fascinating exhibition areas in the world and stretches more than two square kilometers. Since its inauguration in 1939, its name has changed several times, but it has always been one of Russia's main symbols of grandeur, representing a nation that has always demonstrated outstanding production abilities in all sectors.
When it was established, VDNKh was supposed to represent the country's agricultural achievements, but from 1954, when it underwent a significant expansion, its focus shifted to showing the world Russia's economic, scientific and technological achievements.
Unfortunately, after the 1980s, the complex lost its government funding during a period of general economic crisis, and deteriorated as a result, only recently recovering thanks to extraordinary cleaning and restoration work that began in 2013.
Today, this huge park is home to museums, temporary exhibitions, concerts, meetings, trade fairs, sporting and cultural events and much more.
In the winter there are even two large ice rinks.
Some of the park's most interesting features are its dozens of pavilions, including some completely unique architectural designs, all very different from one another but all worth a visit, with various ornately decorated columns, domes, porticos and sculptures.
Each pavilion is distinguished by a number and a name that is inspired by a branch of economics or science, or by one of the Soviet republics.
The park is even home to Europe's largest oceanographic center, the Mosquarium.
Walking down the main path, you will also spot beautiful fountains, sculptures and even a model of the 25-ton Vostok spaceship.
The surrounding setting is also extraordinary, full of flowerbeds, gardens and ponds.
An interesting fact: the park also has beautiful rose gardens, one of which is located between Central Pavilion 1 and Pavilion 71, where you'll find varieties of roses from 6 different countries: Great Britain, Germany, Canada, Holland, France and, of course, Russia.