PETER AND PAUL FORTRESS, Tour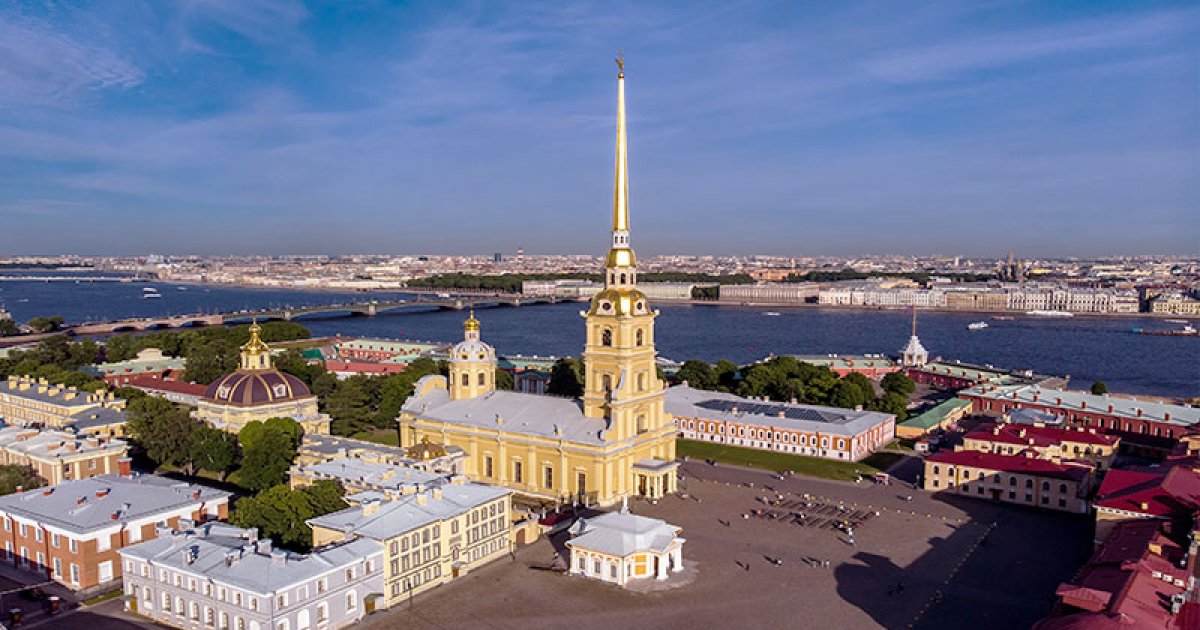 Audio File length: 2.22

Language: English / USA
Since the Fortress is located on an island, it can be reached either by boat or by crossing two beautiful bridges, Ioannovsky and Kronverksky.
Along the walls are six gates, the main one being Petrovsky Gate or Peter the Great Gate. A wooden walkway, offering splendid views of the city, runs along the perimeter of the fortress, allowing visitors a close look at the six large ramparts that protrude from the walls.
Inside the fortress are several noteworthy buildings, grouped around the Peter and Paul Cathedral, containing the tombs of the tsars, which I'll be telling you about in the next file.
Particularly worth admiring is the Grand Ducal Burial Chapel, built in neo-Baroque style between 1896 and 1908 under the supervision of Leon Benois, and connected to the cathedral by a corridor. The chapel was built with a view to transferring a number of tombs of the imperial family here from the cathedral, where there was no longer room for them. It was designed to contain up to sixty tombs, but at the time of the Russian Revolution it housed just thirteen. The last person to be buried here was Tsar Nicholas II's cousin, the Grand Duke Vladimir Kirillovich, in 1992.
During your visit to the citadel, you can also admire the St. Petersburg Mint, built under Emperor Paul on a project by the Swiss architect Antonio Porta, and still in use today; the Trubetskoy Bastion, with its gloomy cells, and the State Museum of the History of St. Petersburg, which occupies most of the original buildings of the fortress. Founded in 1938, this is one of the largest museums in Russia, housing more than a million historical objects.
A word of warning: if you happen to be in the fortress around noon, don't panic if you hear a cannon shot from the Naryshkin Bastion! It reflects a tradition dating back to the 18th century, when a cannon was fired to mark the beginning and end of every working day and to signal important events.
An interesting fact: along the main street of the citadel, in front of the Guard House, you can admire a statue of Peter the Great. The proportions of the work may appear somewhat unusual, but the tsar was in fact about two meters tall, and appears to have had a particularly small head and feet compared to the rest of his body.