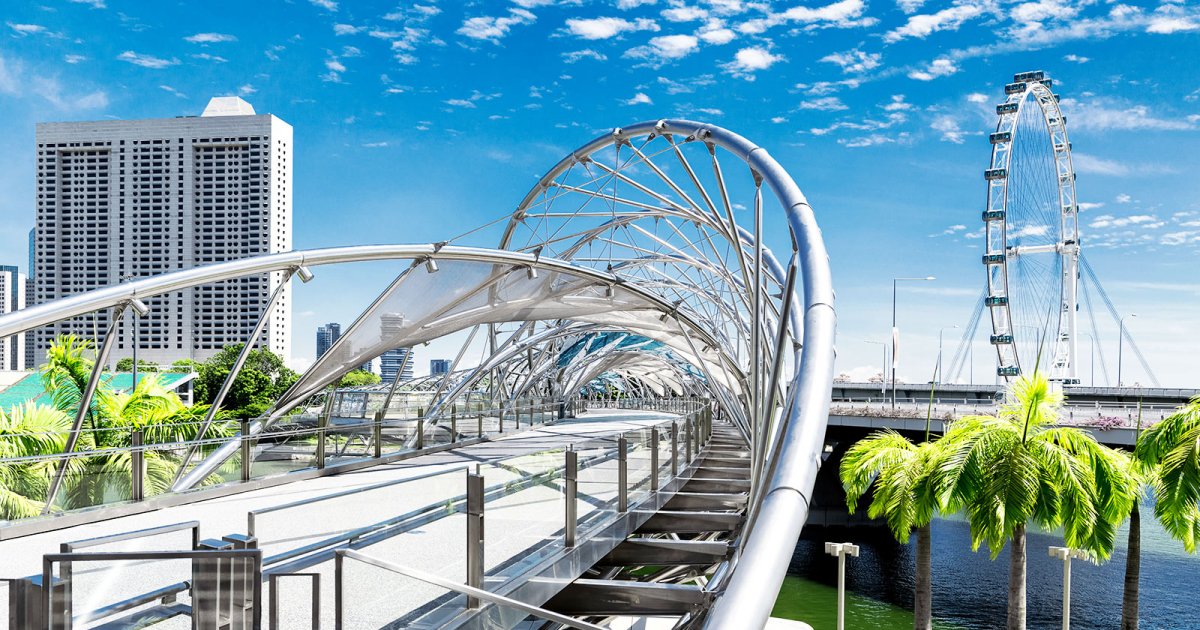 Audio File length: 2.25

Language: English / USA
The structure of the Helix Bridge resembles that of a DNA molecule. It is made up of tubes in the shape of a helix that move in a spiral shape in opposite directions, meeting at just one point, hidden below the walkway. The outer spiral is formed by six twisting tubes two and a half kilometers long, and the inner spiral is composed of five tubes.
If you look carefully, you'll see some pairs of colored letters, C and G and A and T, which stand for cytosine, guanine, adenine and thymine, the four bases of DNA. They are lit up at night in red and green.
The Helix, designed by a team of architects and engineers from Australia and Singapore, is 280 meters long and is shaded by a canopy made of blown glass and steel mesh.
Stand on one of the four oval viewing platforms located at strategic points of the bridge, and admire the breath-taking views of the Singapore skyline.
On the last one before you come off the bridge on the north side, look west, and you'll see another of Singapore's emblematic buildings: the Esplanade – Theaters on the Bay.