MONUMENT HONOURING NELSON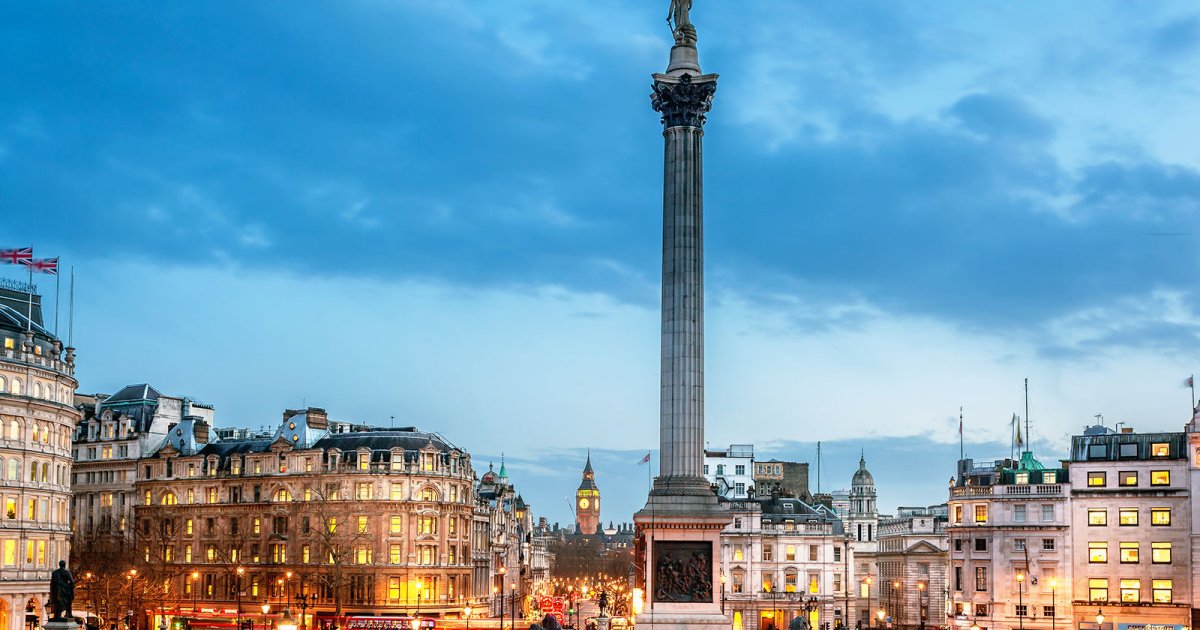 Audio File length: 2.37
Author: STEFANO ZUFFI E DAVIDE TORTORELLA

Language: English / USA
The monument dedicated to Admiral Horatio Nelson, which is the symbol par excellence of English naval power and the focal point of Trafalgar Square. The victorious admiral was the scourge of Napoleon, and heroically fell aboard the ship Victory in the Battle of Trafalgar in 1805, when the British fleet defeated the French. You can see the majestic figure of the admiral on top of the colossal, 51-metre-tall column in the middle of the square. The bas-reliefs at its base were made from the bronze of cannons taken from the French ships.
But you should know that the original design for the monument honouring Nelson, which included the colossal lions on its pedestal, didn't even include a column!
FUN FACT: at the beginning of the war in 1940, the Nazis planned to invade Great Britain. Knowing the symbolic value of Nelson's column to the British, Hitler had prepared a secret plan to move it from London to Berlin!