VILLA VIZCAYA, Presentation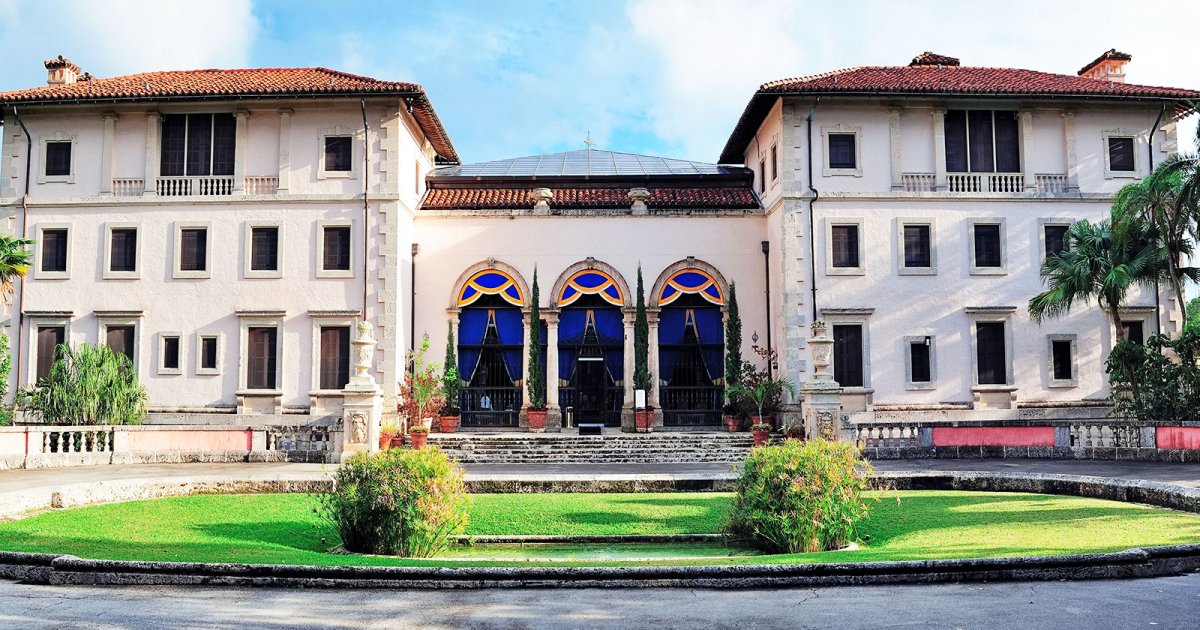 Audio File length: 2.41

Language: English / USA
Hi, my name's Marcy, and I'm your personal guide. Along with MyWoWo, I'd like to welcome you to one of the Wonders of the World: Villa Vizcaya.
Villa Vizcaya is a splendid Italian Renaissance-style masterpiece in the heart of Coconut Grove, the first suburb of Miami developed at the end of the 19th century as an independent neighborhood, incorporated into the city in 1923.
South Bayshore Drive is one of the main roads in Coconut Grove, flanked by the gardens of Biscayne Bay on one side and lined on the other with ultra-fashionable buildings that include some of the most luxurious homes in Miami. Next to the beautiful Villa Vizcaya which you're about to admire, let me draw your attention to two other buildings.
First, the Miami Science Museum, ideal for young people with an interest in both natural history and the mysteries of the cosmos, revealed in the planetarium, ready to welcome visitors beneath its 20-meter dome.
Second, make sure you take a moment to look at the Ermita de la Caridad, a 27-meter-tall cone-shaped shrine resembling a beacon, dedicated to Miami's Cuban exiles, who can attend the ceremonies held there facing in the direction of Cuba. At the base of the monument is a mural that reminds visitors of Cuba's troubled history.
You can now devote your full attention to the fairytale-like residence before you. The villa was built to satisfy the tastes of just one person, James Deering, the vice president and owner of the International Harvester Company, which made farm machinery that was sold all over the country. One of the most eligible bachelors of the time, Deering was a great art aficionado and a tireless collector of antiques, with a profound knowledge of European Renaissance architecture from the 15th and 16th centuries.
James Deering's enormous wealth allowed him to purchase 73 hectares of land on the coast of Coconut Grove, with the intention of building a Renaissance-style villa with a traditional garden like the ones he had had the chance to admire during his travels in Europe.
An interesting fact: Deering wanted the villa to look as if it had stood there since the 16th century. For this reason, he even had his own personal coat of arms designed, and commissioned paintings of ancestors who had never actually existed.