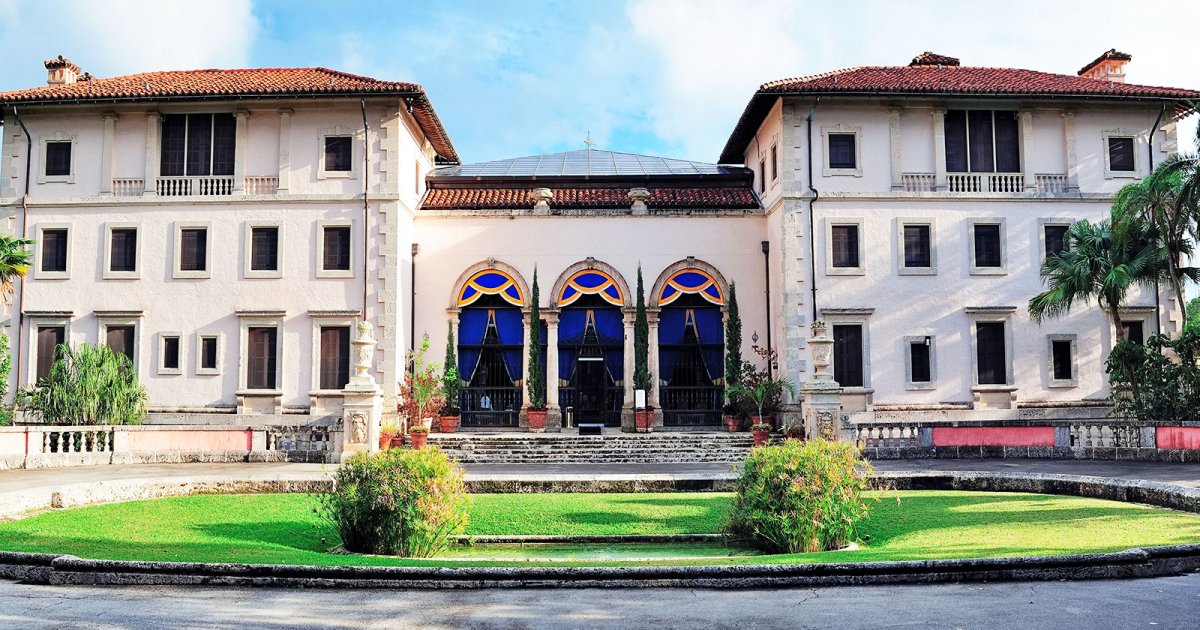 Audio File length: 2.41

Language: English / USA
Villa Vizcaya was built to satisfy the tastes of just one person, James Deering, the vice president and owner of the International Harvester Company, which made farm machinery that was sold all over the country. One of the most eligible bachelors of the time, Deering was a great art aficionado and a tireless collector of antiques, with a profound knowledge of European Renaissance architecture from the 15th and 16th centuries.
James Deering's enormous wealth allowed him to purchase 73 hectares of land on the coast of Coconut Grove, with the intention of building a Renaissance-style villa with a traditional garden like the ones he had had the chance to admire during his travels in Europe.
An interesting fact: Deering wanted the villa to look as if it had stood there since the 16th century. For this reason, he even had his own personal coat of arms designed, and commissioned paintings of ancestors who had never actually existed.