CAPITOL BUILDING AND CAPITOL HILL, Capitol Building Exterior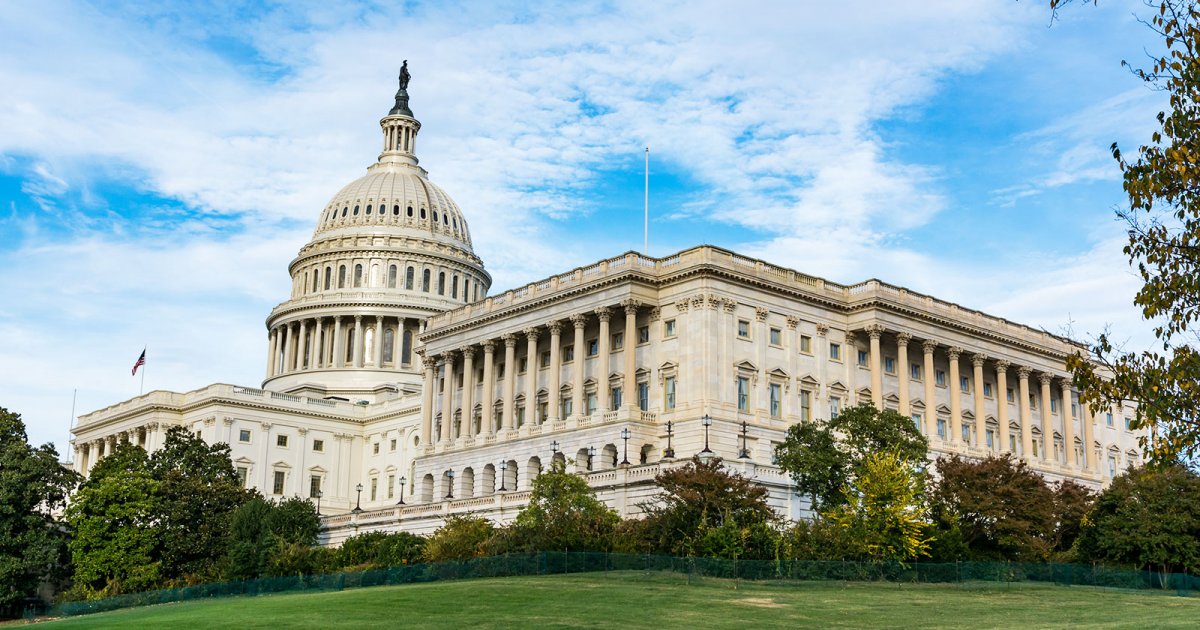 Audio File length: 2.32

Language: English / USA
The United States Capitol is a fine example of nineteenth-century Neoclassical style, both beautiful and functional. The design, inspired by Greek and Roman architecture, is a celebration of the principles that guided America's Founding Fathers when they established the republic.
The present-day building, which has completely incorporated the original construction that was completed in 1800, and bears a close resemblance to St. Peter's Basilica in the Vatican, in Rome, and St. Paul's Cathedral in London, is characterized by the enormous, central dome, covered in white marble and rising up on top of a rotunda, connecting the two wings that host the two chambers of Congress.
Thomas Walter, the architect who designed the dome, modeled it on the one of the Panthéon in Paris; this is why the Capitol Building has a double dome, with one dome built on top of another. A Statue of Freedom in bronze was placed on the top of the dome in 1863.
The 106-meter-long north wing is occupied by the Senate, while the south wing is home to the House of Representatives. The Capitol Building occupies a total surface area of 54,000 square meters, measuring more than 220 thousand square meters on the inside.
The building has approximately 540 rooms, 658 windows (108 of them in the dome alone) and 850 corridors running for tens of kilometers. Since the last century, it has been connected by numerous tunnels to nine buildings around it: six used as politicians' offices and three occupied by the Library of Congress.
The building also has an underground railway linking it to the other government buildings in the capital.
To enter the Capitol Building, you have to go down into the Capitol Visitor Center, located below ground on the east side of the building, where you can book a guided tour. You can also visit the huge gardens, which contain the United States Botanic Garden.
An interesting fact: between 1958 and 1962, a duplicate in marble of the entire east facade was built, ten meters in front of the original. The space between the two was filled with offices, so that the original front became an inside wall. During this work, the Corinthian columns were removed and placed in a huge meadow in the United States Botanic Garden by the landscape architect Russell Page, who arranged them in such a way as to create a scene reminiscent of the ruins of Persepolis.