CAPITOL BUILDING AND CAPITOL HILL, Capitol Building History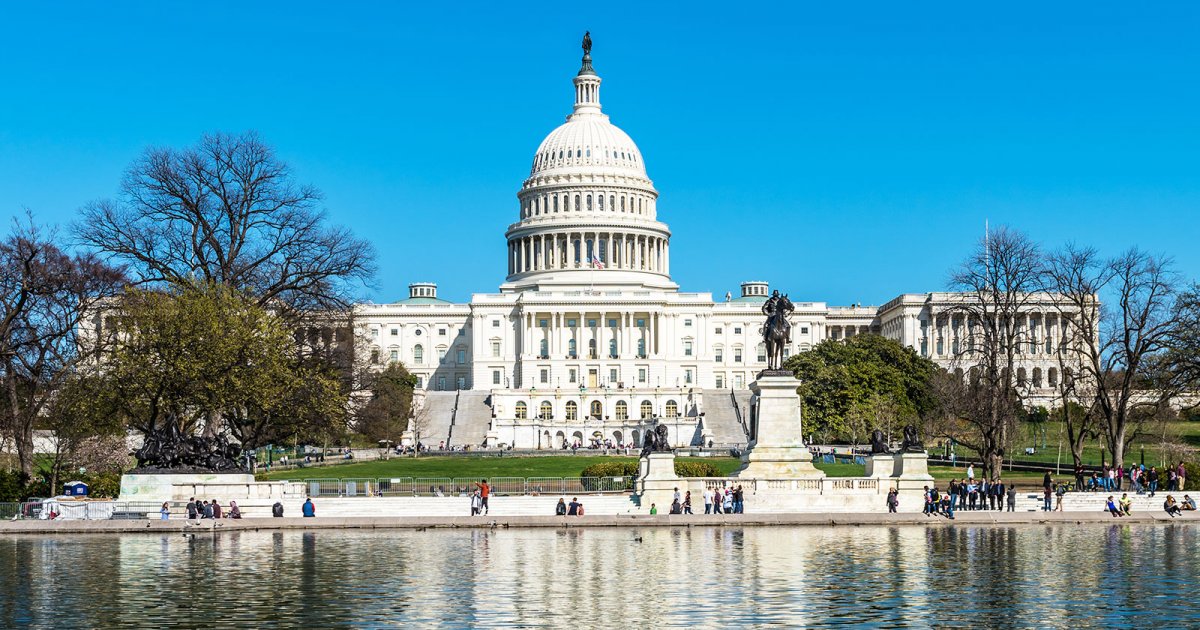 Audio File length: 2.23

Language: English / USA
Hello, my name's Rick, and I'm your personal guide. Along with MyWoWo, I'd like to welcome you to one of the wonders of the world: the United States Capitol, home of the United States Congress and one of the most instantly recognizable buildings in the world.
It was built at one end of the National Mall, on a hill, as in the plan of the city of Washington by Pierre l'Enfant, but the original design was the work of an amateur architect, William Thornton. Although Thornton did not take part in the tender, he earned the esteem of George Washington, who was President at the time, and above all of Thomas Jefferson, the then Secretary of State, a talented architect himself. It was Jefferson who named the building Capitol rather than the House of Congress, taking the name from one of the seven hills of Rome, on which stood the Temple of Jupiter, king of the gods.
The Capitol building was inaugurated in 1800, 20 years after the foundation of the United States, when the city of Washington became the capital, after New York and Philadelphia. The building as it stands today, however, is the result of numerous reconstructions and extensions carried out by various architects. Just 14 years after it opened, it was set ablaze and severely damaged by the British troops. The rebuilding work began in 1815, and continued uninterrupted until 1826, with the addition of the central rotunda and a dome. The Capitol was significantly extended after 1850, and the wooden dome, which was no longer in proportion to the new dimensions of the building, was replaced by the current one in cast iron, three times higher than the original dome, measuring 30 meters across and weighing 4000 kilos.
Part of the work, which continued until 1865, was carried out by hundreds of African slaves and numerous immigrants brought over from Europe for the purpose.
An interesting fact: The foundation stone was laid by George Washington on 18 September 1793, and a Masonic ceremony was held, followed by a barbecue with an ox weighing 250 kilos. In 1991, an unsuccessful search was carried out to find the original foundation stone, which is believed to be under the south-west corner of what is now the National Statuary Hall.