HIRSHHORN MUSEUM, Presentation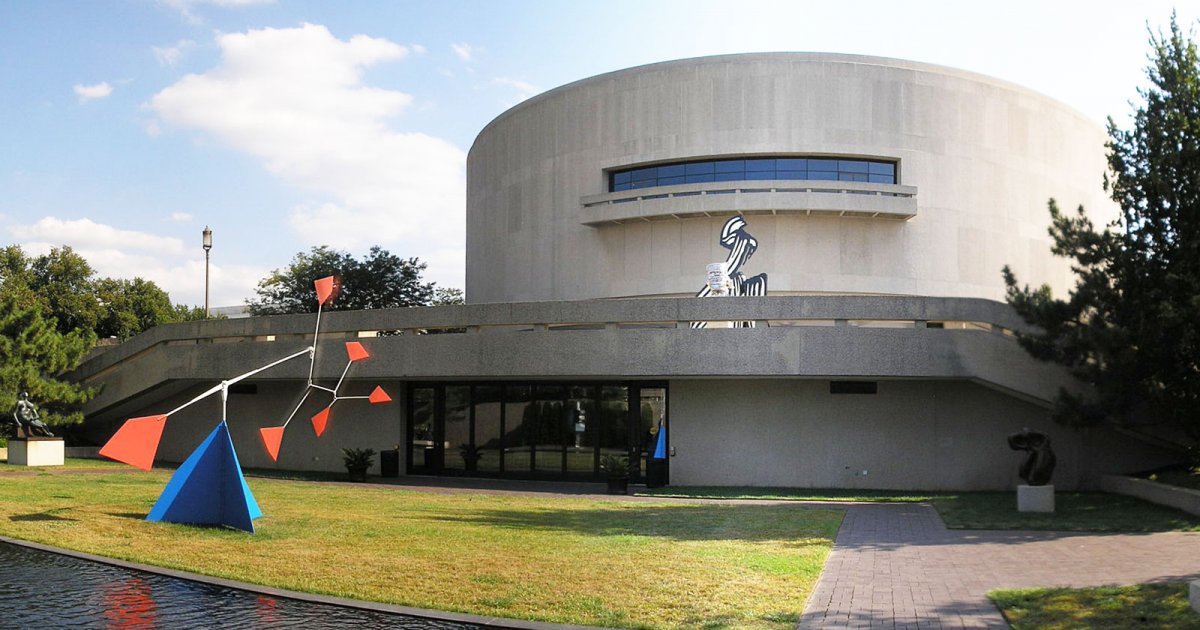 Audio File length: 2.34

Language: English / USA
Hello, my name's Marcy, and I'm your personal guide. Along with MyWoWo, I'd like to welcome you to one of the wonders of the world: the Hirshhorn Museum and the Sculpture Garden, the most famous contemporary art gallery in Washington.
As you'll see, the building itself is a sculpture and, as such, visually stunning. The enormous cylinder of reinforced concrete that you have in front of you is 25 meters high and over 70 meters wide. It is entirely covered in pink granite aggregate and is raised four meters from the ground on just four massive pillars.
The Smithsonian Institution also runs this museum and actually asked the architect, Gordon Bunshaft, to create a clearly contemporary design that stood in stark contrast to the architectural style of the National Mall. If you don't have time to visit the collections of the Hirshhorn Museum, I recommend at least going inside for a look at the interior, which is even more spectacular.
Pause the file now and press play as soon as you get inside.
As you can now see, the cylinder is concave and there is a fountain at its base, which gathers the reflections of the windows that illuminate the museum exhibition rooms on the upper floors, creating a truly captivating effect.
The museum was opened in 1974 and was named after the uranium magnate, Joseph Hirshhorn, who funded its construction with one million dollars and donated his extensive collection of French impressionists, American painters and modern sculptures to the Smithsonian. Today the museum mainly displays works from the Second World War onwards, with a particular focus on the most important artists from the last few decades. The extremely vast collection can be viewed in the rooms of the upper floors, which you can access via the pillars, or in the large garden where the sculptures are displayed.
In the upcoming files, I'll be pointing out a few of the most prestigious works and which ones are worth stopping to look at.
Interesting fact: the museum features a sophisticated system of external projectors and the smooth, windowless surface of its cladding is often used as a circular screen for light displays or actual video projections after sunset, which make it utterly spectacular.