HIRSHHORN MUSEUM, Sculpture Garden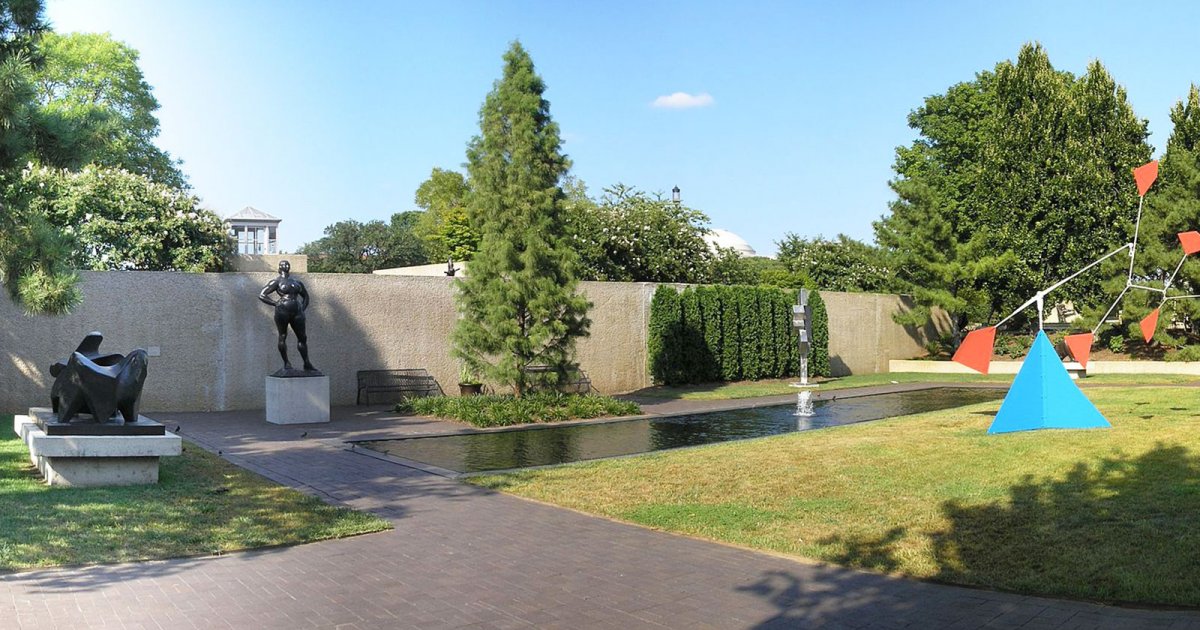 Audio File length: 2.20

Language: English / USA
The little garden that you find in front of the Hirshhorn Museum when crossing Jefferson Avenue is a really charming place.
Here you can admire some of the most important sculptures from contemporary art, nestled between trees and flowers. Without a doubt, the most stunning is the Needle Tower by the American sculptor Kenneth Snelson. Eighteen meters high, it is constructed solely from aluminum tubes and steel cables. If you are wondering how it manages to withstand the wind, well the explanation can be found in a complicated physical principle called Tensegrity, developed by the American engineer Buckminster Fuller.
If you walk underneath it and look up, you'll be able to see the shape of the Star of David, however the sculptor often uses a six-point star in his works, without it having any symbolic meaning.
Don't miss the Wish Tree of Yoko Ono, the only one remaining out of the ten that the wife of John Lennon planted in the city during the 2007 Cherry Blossom Festival.
It is inspired by the Japanese tradition of entrusting the realization of a dream to a tree and you will be given a pen and paper if you also want to hang your own note.
I recommend seeing the two bronzes by the French artist August Rodin: one is called the "Walking Man", an unsettling bronze statue of a nude young man who is mid-step, without arms or a head, and the second is the very famous, "The Burghers of Calais", which depicts six men standing and waiting for the gallows.
The famous composition was inspired by a historic event dating back to 1300 during the Hundred Years' War with France when England's Henry III, preparing to conquer Calais, promised the city that he would spare the inhabitants if six of them sacrificed themselves.
The expressions and postures of the six statues fully convey the dramatic force of the situation.
Twelve casts made from the original of this work exist, however the composition of the six figures is always different.
Interesting fact: the six volunteers' lives were saved because the Queen of England, fearing that their sentence would lead to tragedy for her unborn child, intervened in their favor.
Our visit to the Hirshhorn Museum ends here: MyWoWo would like to thank you - see you again at another Wonder of the World!