KENNEDY CENTER, Kennedy Center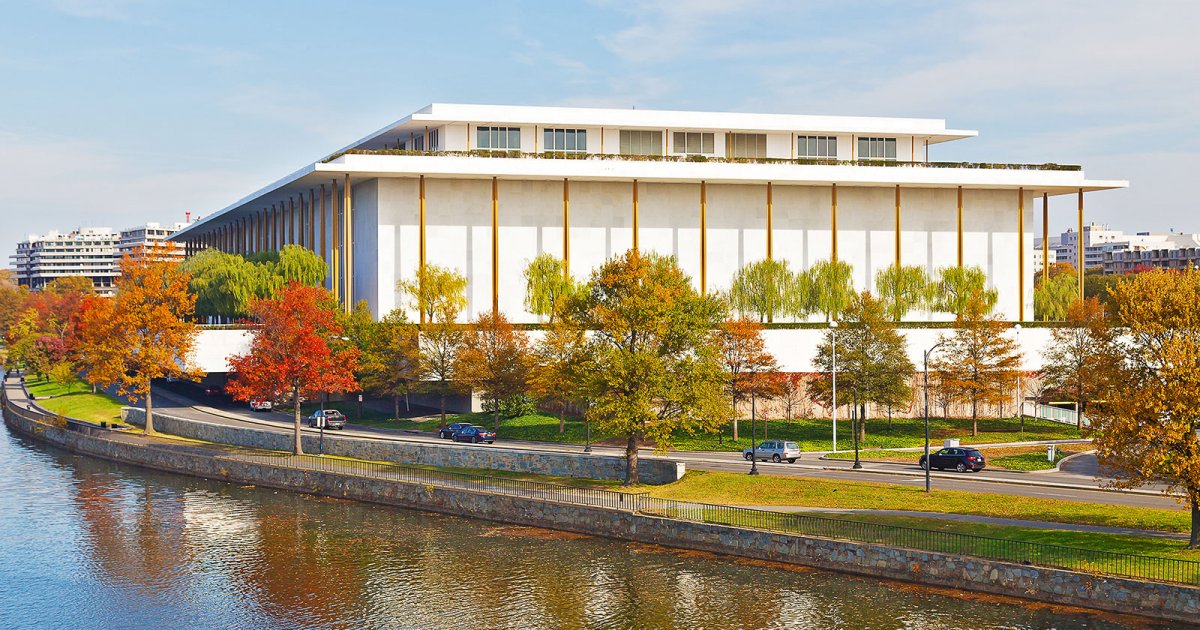 Audio File length: 2.38

Language: English / USA
Hello, my name's Marcy, and I'm your personal guide. Along with MyWoWo, I'd like to welcome you to one of the wonders of the world. Today I will be taking you on a tour of the Kennedy Center for the Performing Arts.
Managed by the Smithsonian Institution, the center hosts around 2,000 shows every year with almost two million spectators overall. It also supports many young artists to create new works and is the home of the National Symphony Orchestra, one of the most important orchestras in the world.
The center is especially worth a visit because of its terrace, which is free to enter. From here you can enjoy one of the most beautiful panoramas over the entire city, which gives you a 360° view of its skyline.
The building has three large theaters–the Concert Hall, the Opera House and the Eisenhower Theater–as well as many event spaces, and has a total of 7,141 seats. It is shaped like a pagoda and, as you can see, is truly gigantic. In fact, it is 30 meters high, 190 meters long and 90 meters wide, almost as big at two soccer fields.
This is the work of architect Edward Durell Stone.
As Washington Airport is close by and many airplanes fly over the center, the architects focused on sound to acoustically isolate the theaters. They designed them as boxes enclosed within other boxes, thus achieving perfect levels of silence in the theater.
In the entry plaza, you can admire two panels by the sculptor Jürgen Weber, which were gifted to the Kennedy Center by the German government. The first, on the north side, is called "War or Peace", and depicts nude figures in scenes representing good and evil. The one of the south side, on the other hand, is called "America", representing four scenes of threats to liberty.
The artist took four years to sculpt the two reliefs in plaster, creating 200 castings, and it took a further two years for the foundry in Berlin to make them.
I'll leave you with an interesting fact: from the terrace, you can also see the Watergate complex, which gave its name to the most significant political scandal in the history of the United States, for which the first fact-finding commissions were established. The scandal concerned President Richard Nixon's involvement in various illegal acts, including spying on political rivals, and led to him resigning from office in 1974 during his second term.