MUSEUM OF NATURAL HISTORY, Presentation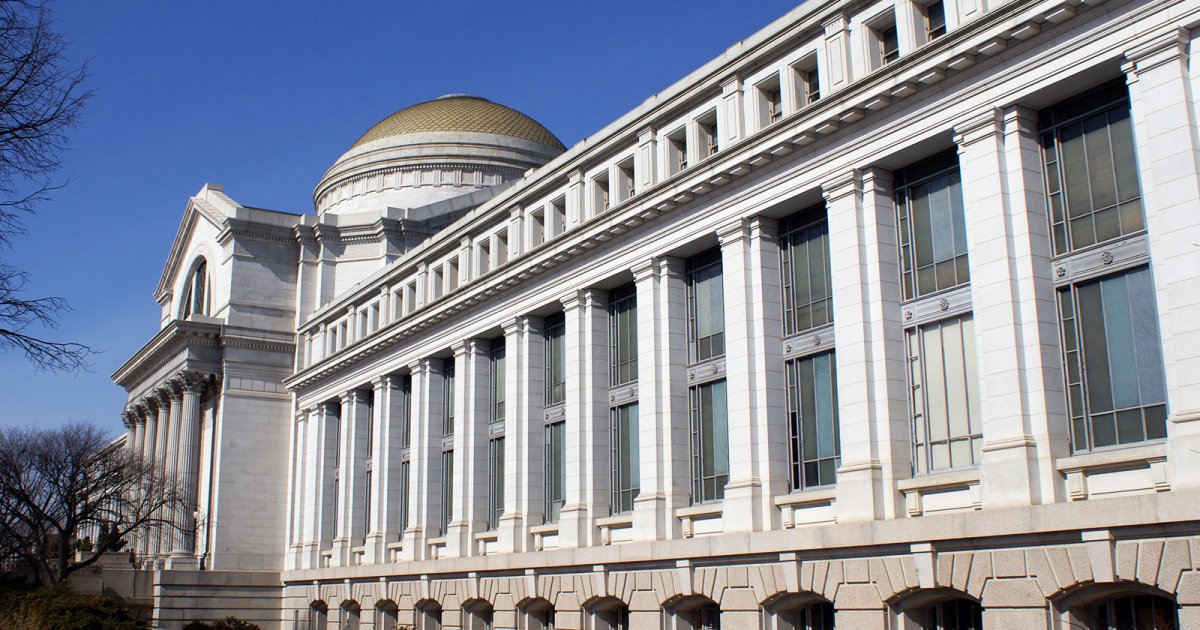 Audio File length: 2.37

Language: English / USA
Hello, my name's Marcy, and I'm your personal guide. Along with MyWoWo, I'd like to welcome you to one of the wonders of the world: the National Museum of Natural History in Washington.
This is the oldest museum run by the Smithsonian Institution in the city. It was founded along with the Institution in 1846, and until 1910 the collections were kept in its historical home, the Smithsonian Castle, located right opposite here on the National Mall.
The new museum building, in neoclassical style, was designed by the architects Hornblower & Marshall, and covers an area of 140,000 square meters, 30,000 of which is used for exhibitions or areas for the public.
The museum is open 364 days a year. Entry is free, and with 7 million visitors in 2016, it was the most popular national history museum in the world.
According to the most recent figures, the museum houses some 127 million exhibits. More specifically, the collections include 30 million insects, four and a half million plants preserved in the herbarium, and seven million fish kept in sealed jars. The museum is also home to two million artifacts, including 400,000 photographs housed in the anthropological archives. Not all of these, however, can be accessed by the public.
Three and a half million objects belonging to the Museum are displayed in various galleries worldwide, while a large part is constantly being studied by the scientists of the Smithsonian Institution. You might like to know that this is also home to the largest nature research team on the planet, made up of about 185 scientists, divided up into seven departments: anthropology, botany, entomology, invertebrate zoology, mineral sciences, paleobiology and vertebrate zoology. The Museum employs a thousand people, working in both administration and research.
Don't be overwhelmed by the sheer size of the Museum. If you were to look at every exhibit in detail, it would take you months, but to enjoy your visit, just choose those that interest you the most.
You might be interested to know that the mineral sciences section is also home to the American earthquake monitoring center, the only one that registers every movement of the earth right across the planet.