NATIONAL GALLERY, Introduction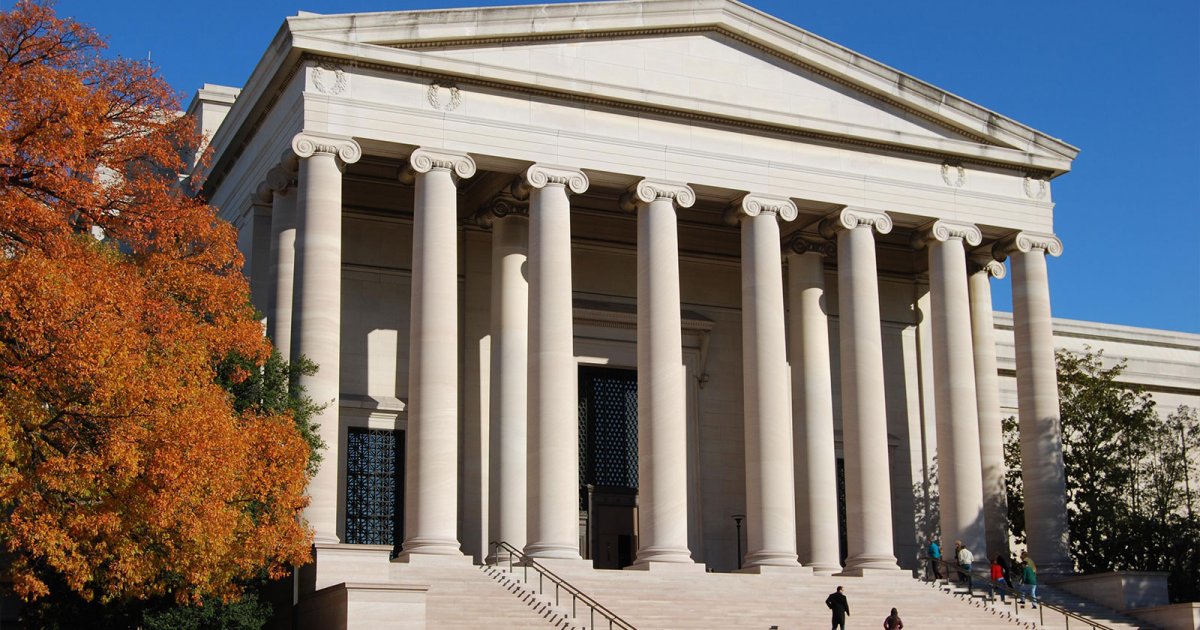 Audio File length: 2.28

Language: English / USA
Hello, my name's Rick, and I'm your personal guide. Along with MyWoWo, I'd like to welcome you to one of the wonders of the world: the National Gallery of Art.
This is one of the most significant and extensive art collections in the world, exhibiting various masterpieces and the only painting by Leonardo found on American soil.
The gallery was founded on the initiative of a former United States Secretary of the Treasury, Andrew Mellon. Mellon donated his collection of 121 works of art to the country, which include "St. George and the Dragon" by Raphael and "The Annunciation" by Jan van Eyck, as well as five Rembrandts and several paintings by Titian, in the conviction that other collectors would also be encouraged to do so. Many followed his example and today the gallery has almost 7,500 works that range from Byzantine art to modern day pieces, including, among others, the masterpieces of Leonardo, Vermeer, El Greco, Turner, Monet, van Gogh and Picasso.
In the upcoming audio files, I'll take you on a tour of their works.
The collection is exhibited in two buildings. The oldest, the West Building, is made from pink Tennessee marble in neoclassical style with a rotunda topped by a dome and features a double colonnade portico in the center of two large wings. It dates back to 1941 and was designed by John Russell Pope, who also designed the Lincoln Memorial.
The East Building, on the other hand, is from 1978 and was inspired by contemporary sculpture. It features a polygonal structure and was designed by the American architect I. Ming Pei. It is dedicated to twentieth century art. You can enter the gallery for free and, as it was set up as an exhibition space right from the beginning, it provides visitors with a unique way to enjoy the art.
The paintings are displayed in chronological order, in line with traditional Japanese aesthetic canons, whereby the work of art is considered to be a source of visual pleasure, rather than merely a historical document. Therefore, they are arranged to allow viewers to contemplate them fully, without any distractions and with double the amount of space between them than is usual.
Interesting fact: Andrew Mellon bought the most prestigious works in his collection–valued at $45 million at the time–for just $6 million from the Hermitage in St. Petersburg after they were sold by Stalin to buy tractors.