NATIONAL GALLERY, The Saltimbanques By Picasso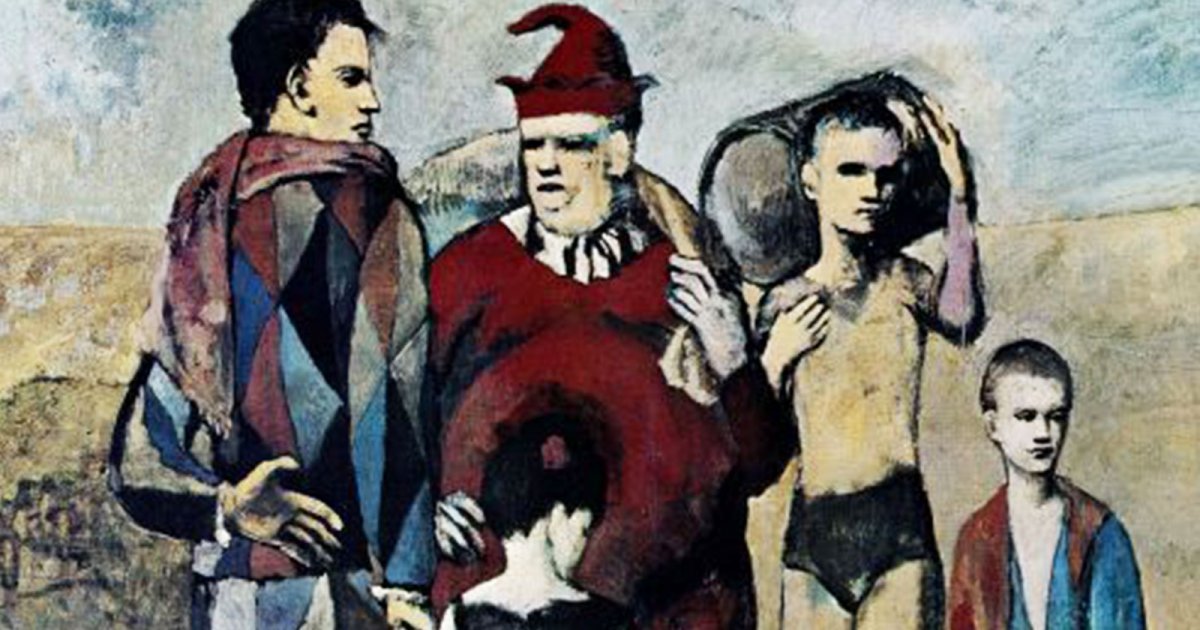 Audio File length: 2.26

Language: English / USA
The "Family of Saltimbanques", painted in 1905 when Pablo Picasso was only 24, is one of the most important and renowned paintings by the Spanish painter from the Rose Period of his career.
In 1901, a year after he arrived in Paris, in deep mourning, Pablo Picasso started to paint cold colors and sad subjects, that were sometimes dramatic, and was even influenced by the paintings of El Greco: here in the National Gallery you can see two canvases from this period, known as his Blue Period: "Le Gourmet" and "The Tragedy".
After 1904, however, Picasso started to paint again with warm, delicate colors, portraying less somber subjects. "The Family of Saltimbanques", inspired by the artists from the Cirque Medrano, which Picasso visited often with his Parisian friends, is the first piece from his Rose Period. In fact, Picasso began making it with light blue tones and then changed the position of the figures and the colors, as revealed by X-ray examinations of the canvas.
The group of acrobats does not convey sadness, their faces are calm, as is the contrast and the brightness of the colors accentuated by the substantial size of the painting. Yet the lack of any identifiable background and the positioning in unoccupied space cannot fail to hint at the solitude of the group, as well as that of the artist more generally. In fact, it is believed that Picasso intended to depict his circle of Parisian artists.
"Two Youths" and "Juggler with Still Life", which you'll find here in the National Gallery, also belong to his Rose Period.
Warm colors also feature in Picasso's third period, the African Period, which was influenced by Gauguin and brought him into contact with cubism through tribal art and produced many of his most famous masterpieces. The works of "Still Life", "A Glass on a Table" and "Nude Woman" belong to Cubism and you can see them here.
Interesting fact: On May 11, 2015, the piece entitled "The Women of Algiers" by Picasso beat the record for the most expensive painting ever sold worldwide, as it was purchased in New York for over $179 million.
Our visit to the National Gallery ends here: MyWoWo would like to thank you - see you again at another Wonder of the World!