NATIONAL MALL, National Mall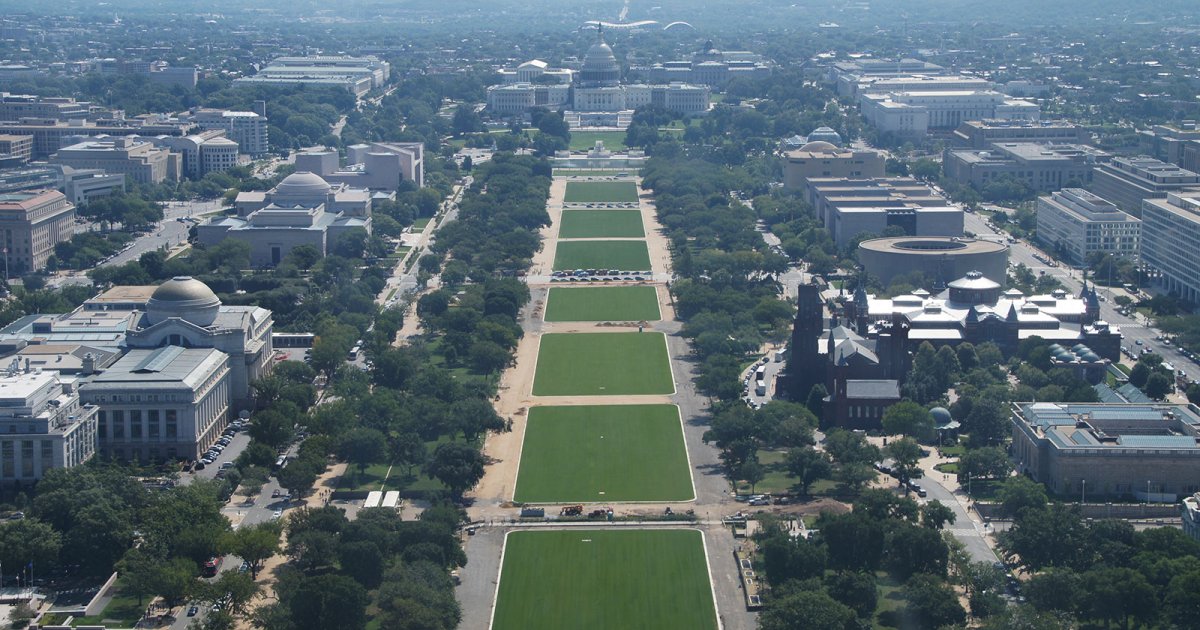 Audio File length: 2.25

Language: English / USA
Hello, my name's Rick, and I'm your personal guide. Along with MyWoWo, I'd like to welcome you to one of the wonders of the world and one of the planet's most popular attractions: the National Mall, visited by over 24 million tourists a year.
As you can see, the National Mall is a three-kilometer-long park that runs from the Capitol Building to the Lincoln Memorial, with the Washington obelisk towering above it in the center.
Originally conceived by the architect Pierre Charles L'Enfant as a long, tree-lined avenue that was never actually built, the National Mall was completed in the early years of the 20th century, by the McMillan Commission, a pool of experts who took on the task of continuing the original plan of the city, combining other gardens and even moving a railway station that had been built in the meantime behind the Washington Monument. My advice is to walk right along the Mall, so you can admire the numerous mausoleums, statues and monuments located on it, or the museums surrounding it, such as the National Gallery of Art, or those run by the Smithsonian Institution, including the Air and Space Museum and the Hirshhorn Museum.
Recent though it is, the National Mall is already steeped in history. This is where Americans without a ticket gather during the US presidential inauguration ceremony: in 2009, a crowd of almost two million waited here for Barack Obama to be sworn in as President. It was here that the Great March on Washington for the rights of African Americans was held in 1963, when Martin Luther King Jr. delivered his famous "I have a dream" speech. It was also the setting for the Holy Mass celebrated by Pope John Paul II during his visit in 1979.
The park is also an area of recreation for the people of Washington, who come here to go jogging, take walks and have picnics, and it also hosts festivals, concerts and events of all kinds throughout the year.
You might like to know that one of these events was a highly original scam. On 12 June 2010, right in front of the Capitol building, and with a steeply priced ticket of 95 dollars, a polo match was organized between the national teams of India and the USA: it soon emerged, however, that the supposedly Indian players were in fact Americans of Pakistani origin who came from Florida...