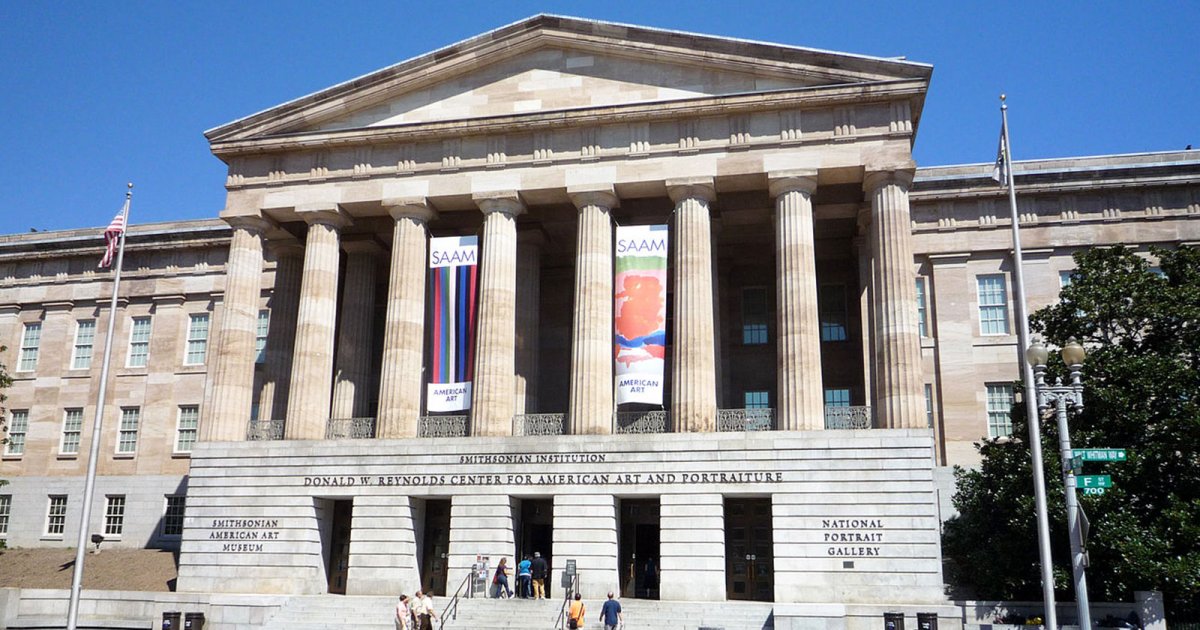 Audio File length: 2.36

Language: English / USA
Hello, my name's Marcy, and I'm your personal guide. Along with MyWoWo, I'd like to welcome you to one of the wonders of the world: the Smithsonian American Art Museum, a must-see spot if you are interested in contemporary art.
The museum, created from previous collections, is inside the Old Patent Office Building, an example of Greek revival architecture, and features a portico styled after none other than the Parthenon in Athens.
After being used for years as a patent office, since 1968 the building has housed a truly fascinating and stunning collection of over 3,500 works from contemporary American artists, from the New Deal to today.
The Smithsonian American Art Museum, better known as SAAM, includes special sections dedicated to African-, Asian- and Latino-American art, as well as a varied selection of the most prominent works of decorative art and one of the most extensive exhibitions of video art and video installations in the world.
SAAM displays many of the most important American artists from the last century in its permanent collections, including Edward Hopper, David Hockney, Nam Jam Pike, Bill Viola, Georgia O'Keeffe, Joseph Stella and Willem de Koonig. What's more, I'd particularly recommend the substantial collection of canvases from the world-famous Roy Lichtenstein, one of the fathers of Pop Art, who used his work to analyze how the most common images can influence our imagination and perception.
The museum also offers visitors the chance to witness the restoration of contemporary pieces by its conservators, giving them the opportunity to enter the Lunder Conservation Center, with dozens of laboratories.
The Washington National Portrait Gallery is also located in the Old Patent Office Building. Inaugurated in 1968, this portrait museum is where you can admire an array of portraits depicting historical figures. It houses the two famous portraits of George Washington by Gilbert Stuart, as well as portraits of Michael Jackson, Tupac Shakur and Katharine Hepburn. There is also a sculpture of John Wayne on horseback and busts of Ginger Rogers and Charlie Chaplin.
Both museums are run by the Smithsonian Institution and are free to enter, as are the many temporary exhibitions that are well worth a visit.
I'll leave you with an interesting fact: the Lincoln Room in the SAAM was named after the American president because his inauguration ball was held there.