WASHINGTON MEMORIAL, Presentation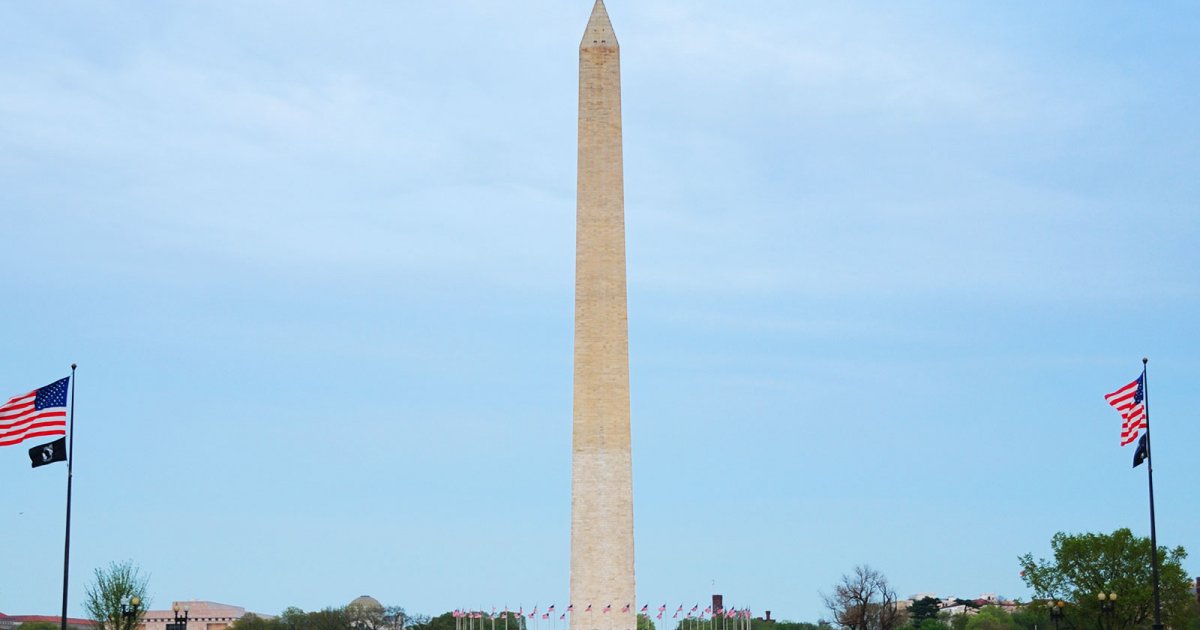 Audio File length: 2.36

Language: English / USA
Hello, my name's Marcy, and I'm your personal guide. Along with MyWoWo, I'd like to welcome you to one of the wonders of the world: the Washington Monument, the marble obelisk in the center of the National Mall in honor of George Washington.
George Washington was the general who led his men to victory in the American War of Independence, and he was the first President of the United States.
The monument dominates the city. At a height of over 169 meters, it is the tallest obelisk - and indeed the tallest stone structure - in the world. Built with 194 blocks, 95 of them in marble, 41 in granite 30 in limestone, 9 in sandstone and 19 in other types of stone, it is the work of the architect Robert Mills. It cost 1,400,000 dollars at the time, the equivalent of 350 million dollars today. An aluminum pyramid is visible on the top of the monument.
Construction began in 1848, but was interrupted for 25 years from 1854 onwards, because of a sudden lack of funds and the outbreak of the Civil War. The difference in the color of the marble on the outside, visible at a height of about 45 meters, clearly indicates the point at which the construction was interrupted. The monument was inaugurated on 9 October 1888, forty years after the first stone was laid. Once completed, the Washington Monument became the tallest construction in the world, overtaking Cologne Cathedral, which had held the record until then. It remained the world's highest construction until the Eiffel Tower was completed in 1889.
Inside, there is a spiral stairway with 898 steps and two elevators that reach the top in seven seconds. Many States, cities, foundations, individual citizens, and even an Indian tribe donated stones to the monument. They can be identified from the inscriptions that can be read from the inside.
The monument was seriously damaged during the earthquake that struck Washington in August 2011. It is currently closed to the public until mid-2019.
An interesting fact: in the original plan of the city of Washington by Pierre L'Enfant, the monument was supposed to be built exactly in line between the White House and the Capitol, but the ground at that point would not have been able to support the weight, so it was moved by 119 meters.